LabGuy's World: Akai X-500 / Roberts 1000 Audio Recorder / VTR
---
New Addition 010301
New Photos! 010314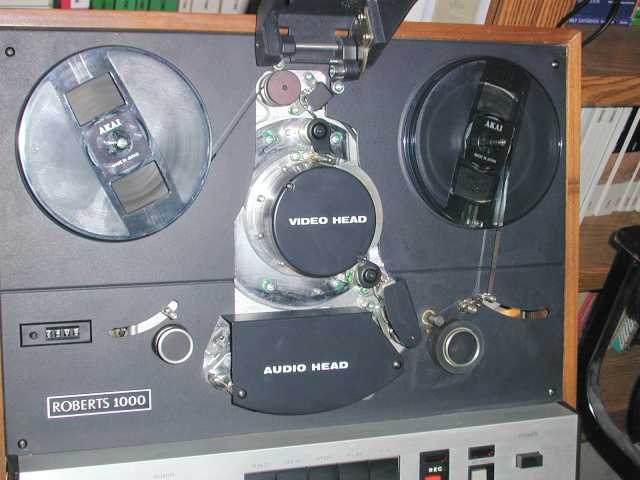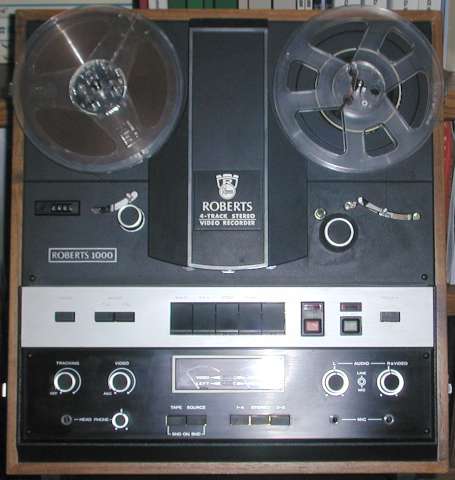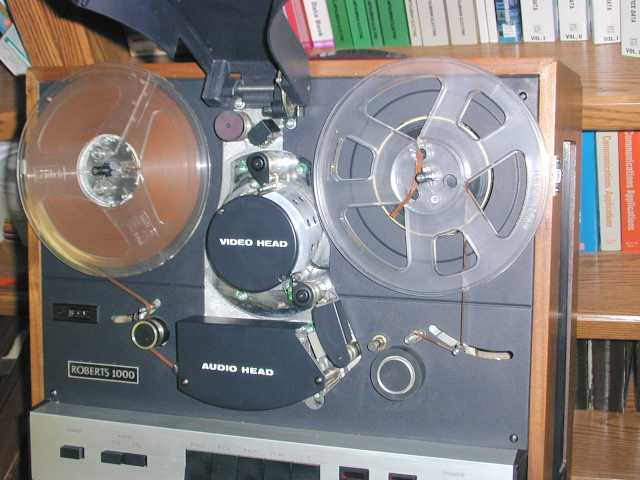 1969: Akai X-500/ Roberts 1000 1/4" Stereo Audio OR Video Recorder!
Vintage late 1960s. To quote a 1969 magazine advert: "If you had owned the Roberts "1000" VTR last July 20th, you would have videotaped man's first moon landing...". So true, so true! This is an extremely unique machine. Thread the 1/4" tape one way and the X-500 becomes a quarter track stereo audio deck (Right photo). Thread the 1/4" tape the other way and it's now a quarter inch B/W VTR (Left Photo). Now, that's just too cool! It is compatible with the Akai VT-1xx series portapaks and the Akai VT-700. It is heavy! Extremely HEAVY ~ 75 pounds!
The deck itself is in beautiful condition. But, the electronics have some problems. The video heads are intact, but don't spin. The headphone output is dead. The audio line outputs, in stereo mode, sound very muffled and distorted and the deck won't go into reverse play. I suspect a problem in the power supply.
We need a service manual for the Roberts 1000 or Akai X-500. They should be interchangeable.
New VTR! 010314
Labguy's World has obtained a second Roberts 1000 VTR in April, 2006. It is in excellent looking condition. But, sadly during testing, it developed a fault. The presence of smoke required an immediate halt to all testing for now.
Video and Audio I/O Panels located on the left and right side of the deck
---
[HOME]......[VIDEO RECORDERS MUSEUM]
---
Last updated: April 06, 2006