LabGuy's World: 1967 Ampex VR-6000 One Inch Type A VTR
---
New! 080802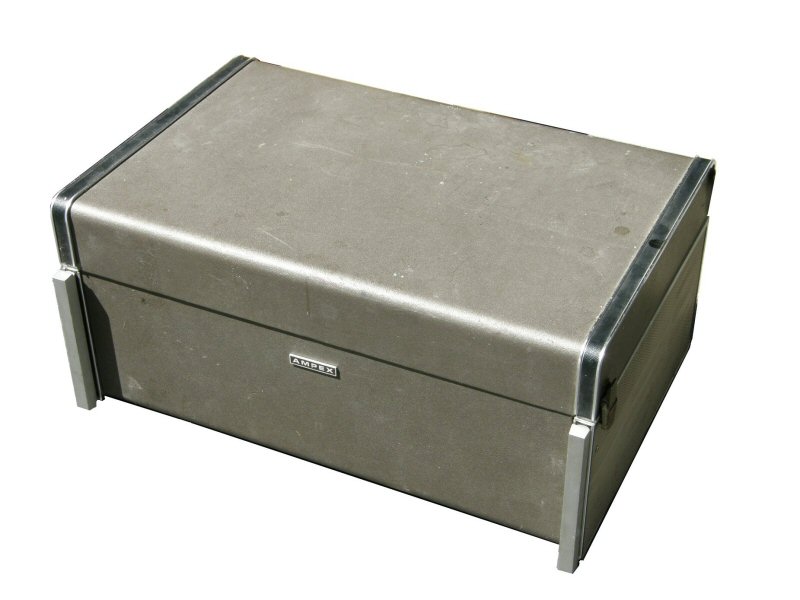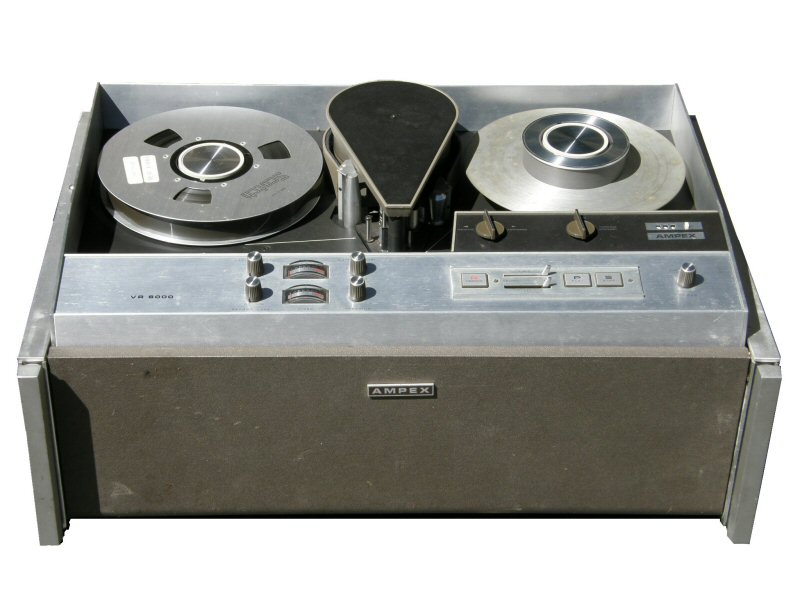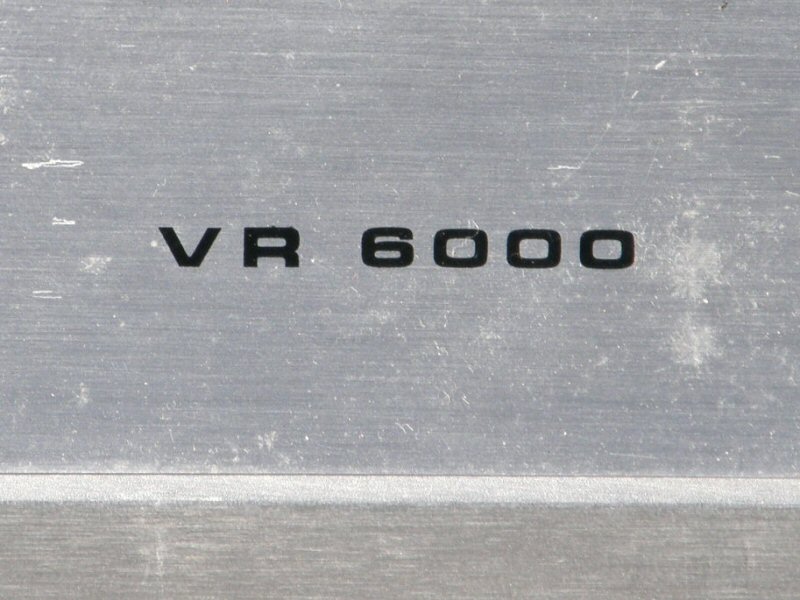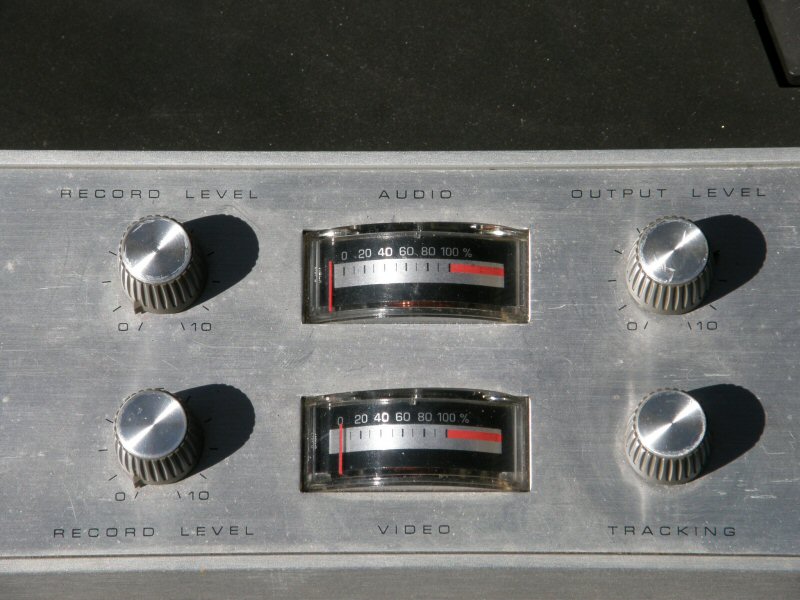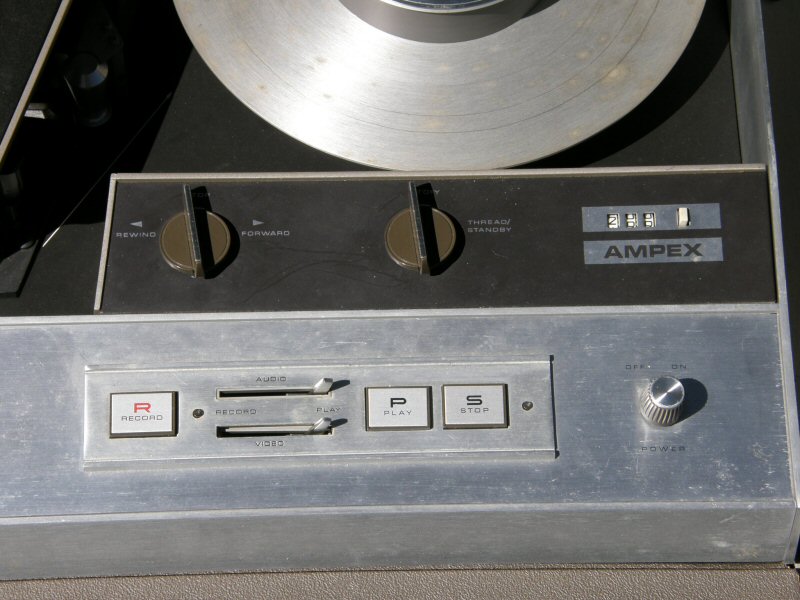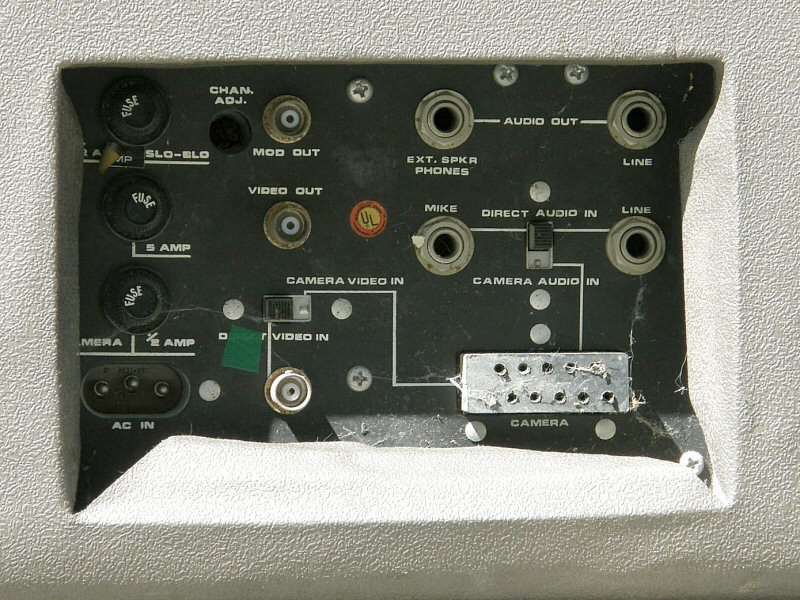 1966 Ampex: VR-6000 portable industrial one inch VTR
Ampex Type A Format. 1" tape, 1 head, alpha wrap. This machine runs and actually makes pictures and sound. What a find! If and when I get the time, the plan is to measure the belts and reverse engineer some specs so a rebuild kit could be created for these VTRs. Or, at the very least, a detailed parts list of modern replacement belts. Suggestions welcome.

I need bench space to work on these old beasts. If you can spare a bench in your industrial space, for me to repair some of my vintage VTRs, feel free to drop me a line. I am located in San Jose, CA. My home situation does not allow me to work on anything. That's why this stuff sits in storage and makes no progress.

Typical of the series, this VTR use a one head system. Threading is somewhat complicated, but made easier by movable entry and exit guides. These are opened wide for threading, and closed to precise alignment for operation. Audio and video can be recorded to together or the audio can be overdubbed. This VTR can actually drive a small monitor speaker or headphones. This is a fine specimen for restoration.
---
[HOME]......[VIDEO RECORDERS MUSEUM]
---
Created: August 2, 2008......Last updated: August 2, 2008