LabGuy's World: 1970 Concord VTR-450 EIAJ *Record-Only* Portapack VTR
---
New Addition! 00.12.15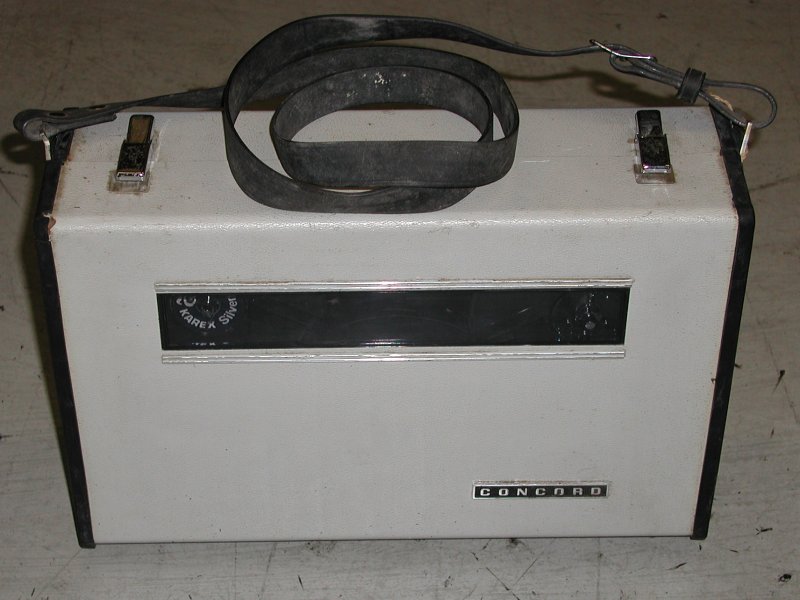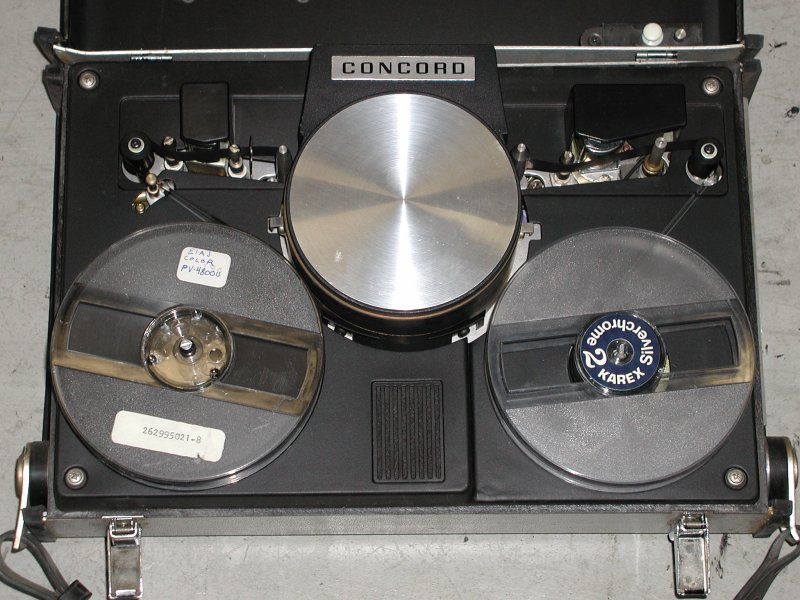 .
This is actually the earliest EIAJ portapack from Panasonic. Rebadged with the Concord name for US sales. The Concord VTR-450 is really a Panasonic NV-3080. All documentation should be interchangable between them. The non-EIAJ version of this recorder was the Concord VTR-400. The VTR-400 is the Panasonic NV-8080, compatible with all pre-EIAJ Panasonic and Concord VTRs. But I digress. . .
Like the caption says, this VTR is record only. Like the Sony DV-2400 skip field portapack, this Concord VTR also has an "armstrong rewinder! A five inch reel of half inch video tape runs for 30 minutes. The batteries held enough charge to record two complete tapes. The tapes were rewound by hand or later on the playback VTR.
This particular unit is rough condition externally, great condition internally and may need some TLC to bring it back to fully operational condition. An AC power adapter would also help a lot, but is not mandatory. The Panasonic WV-8080 camera will work with this portapack. I do not know the model number for the mating camera of this VTR. Do you?
NEEDED: Service manual and or operators' manuals for these items.
---
[HOME]......[VIDEO RECORDERS MUSEUM]
---
Last updated: January 09, 2005