LabGuy's World: Concord VTR-850 "Automatic" B/W EIAJ Editing VTR
---
02.10.16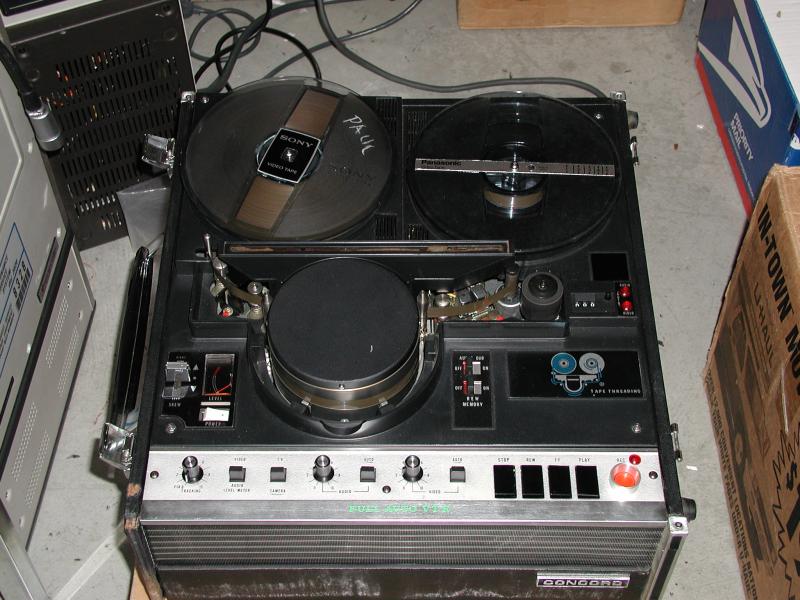 Concord VTR-850 "Automatic" B/W EIAJ Videotape Recorder.
.
This is a basic B/W VTR in all ways except one. The Concord VTR-850 is the only VTR in the series that could be operated remotely. This was done through a big fat 20 pin connector on the back of the VTR. Most other VTR's, of the time, were controlled by manually shifting the internal mechanism. Usually, by either twisting a big knob or pressing down a mechanical "piano" key. This deck works with the lightest press of a button! This particular machine is in fully operational condition. The cabinet is missing a few trim pieces, but is otherwise fully intact. Plays and records for one hour. Has an audio over dub and counter memory feature. The Concord VTR-850 is really a Panasonic [NV-3040] in disguise. Both machines are identical except for the external labeling.
NEEDED: Operator's manual or sales literature for this model.
---
[HOME]......[VIDEO RECORDERS MUSEUM]
---
Last updated: January 09, 2005