LabGuy's World:Fisher Price PXL-2000 B/W Camcorder
---
New Addition 01.08.23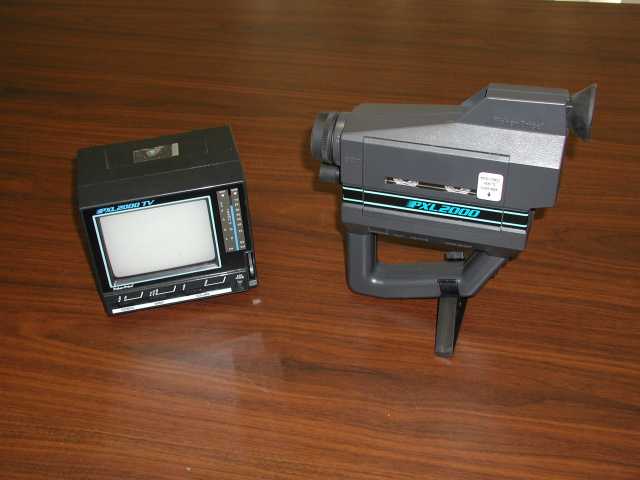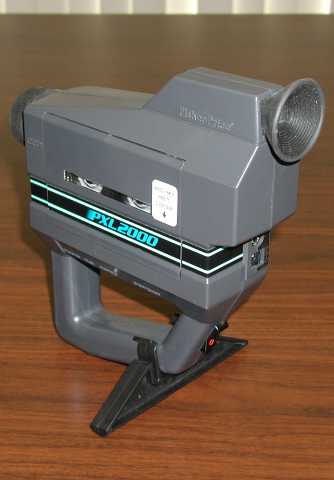 Fisher Price PXL-2000 B/W Camcorder & Monitor
.
Vintage: mid 1980s. This is an extremely unique system! The Fisher Price model PXL-2000. It uses a 90 minute length, high bias, audio tape cassette! The tape is running at about 30 to 40 IPS (inches per second), giving a recording time of only about 10 minutes on a cassette! This unit is fully functional and represents the ONLY longitudinal video recorder in LabGuy's whole collection! This beauty is B/W only with a ghostly 15 frame per second video rate. Somehow, the frame rate is synthetically increased to standard 30 frames inside the unit. It has RF output so it will play back on any TV set or on the very cute and tiny 4" B/W TV monitor!
These are highly collectable! The resale value is extremely high on these as well. When introduced, in 1985, the camcorder (only) sold for only $99 US. Now, if you can find one for under $300, you should grab it, working or not! There are many web sites devoted to the continuing use of these cameras by artists and other sites that include conversion instructions for adding direct video and audio output connectors for use with standard VTRs. Some sites even offer repair / conversion services for pay.
WANTED: ANY technical literature on how this thing works!
---
[HOME]......[VIDEO RECORDERS MUSEUM]
---
Last updated: January 09, 2005