LabGuy's World: GE Videocorder, Sony CV format compatible
---
New Addition! 03.05.05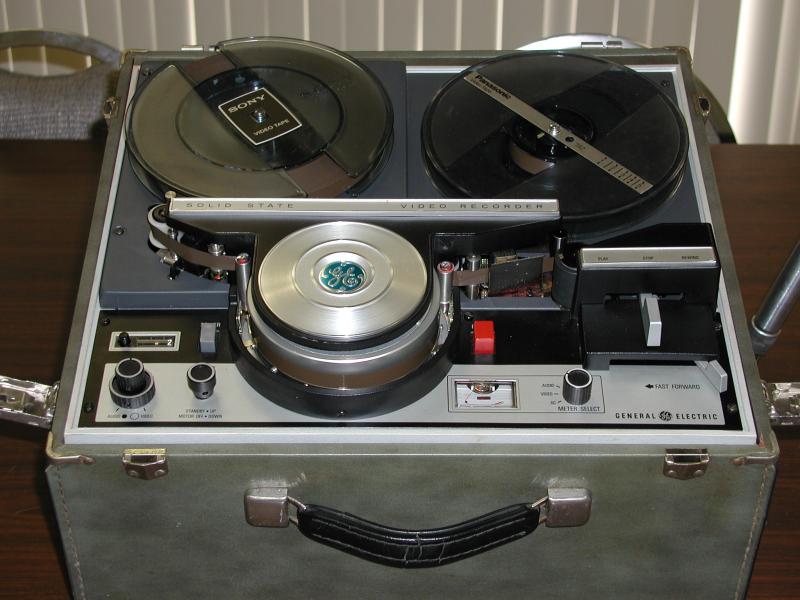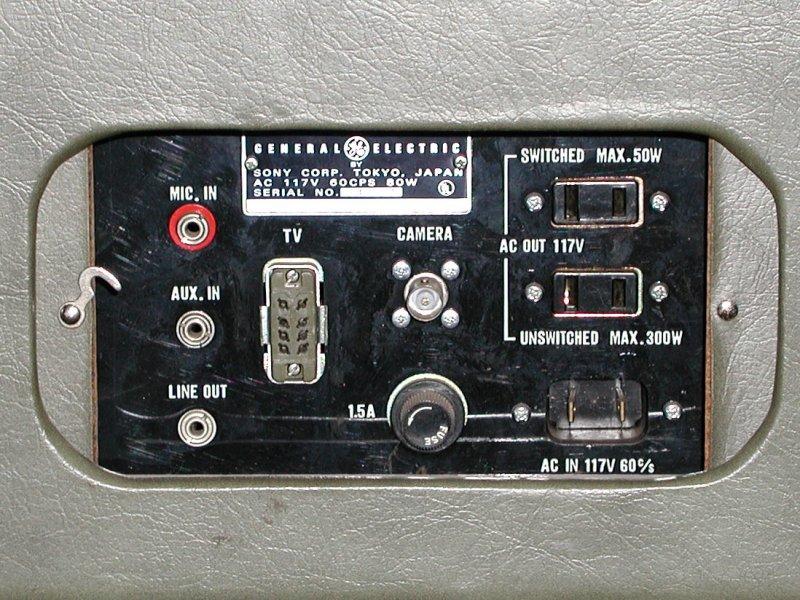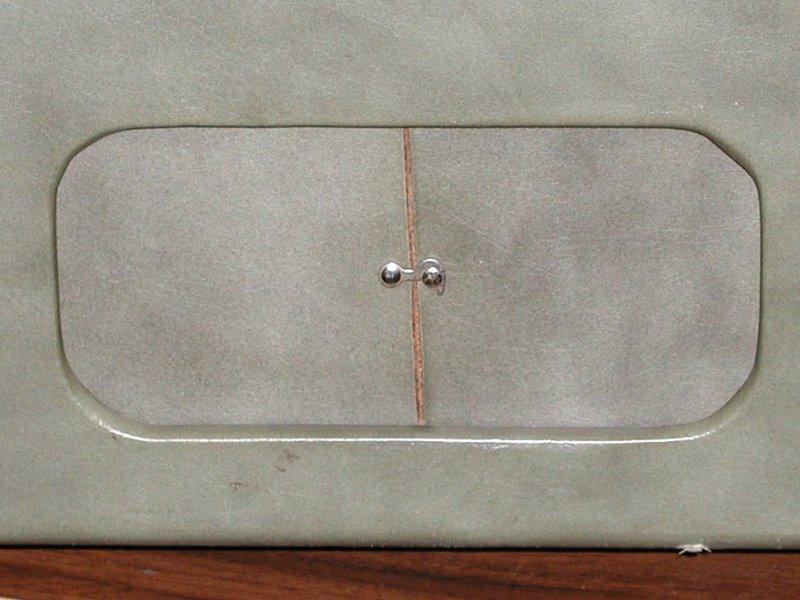 1968: General Electric (model unknown) pre-EIAJ VTR

.
This model is very very rare. This machine runs at 7. 5 IPS giving a 60 minute recording time per 7 inch reel with 2400 feet of tape. Records and plays black and white video with mono sound. This VTR is actually a repackaged and slightly modified Sony CV-2000. The five pin DIN jack, for camera input, has been replaced with the remarkably modern BNC type.
The back panel contains the connectors, you would expect. Video in,
monitor 8 pin, utility AC jacks and the mic, audio line inputs and outputs. The jack panel is cleverly protected, during transport, by a pair of sliding covers that are held shut with a primitive hook and pin arrangement! Machine is yet untested as there is an issue with motor failure in these. More info will be posted as it becomes available.

WANTED: Service and or operators' manuals for this machine.
Update 03.07.19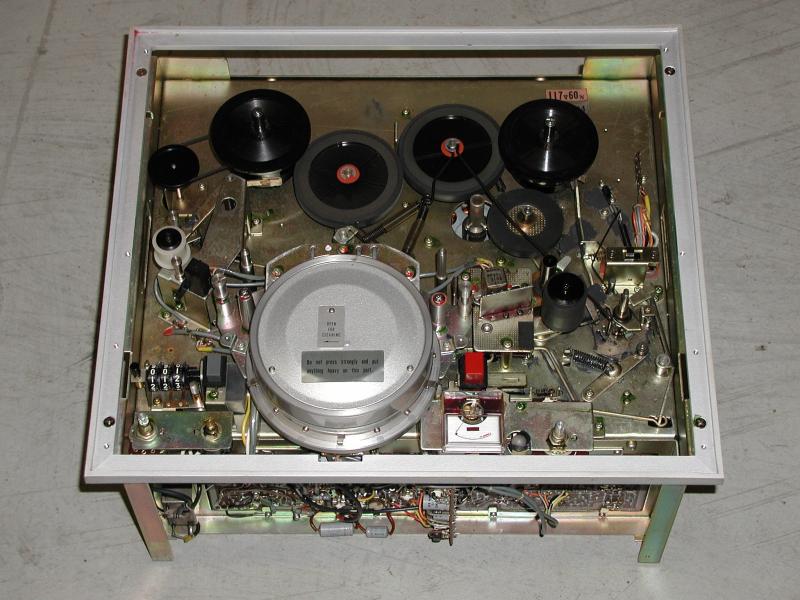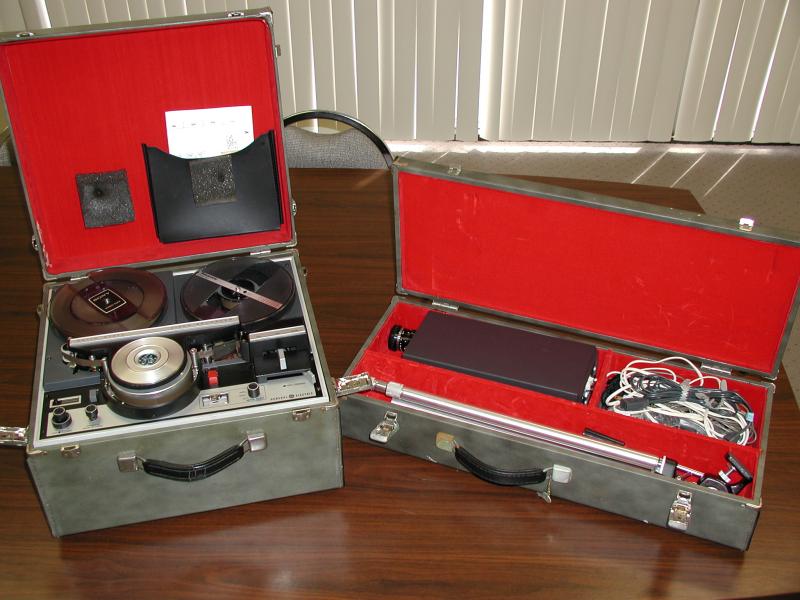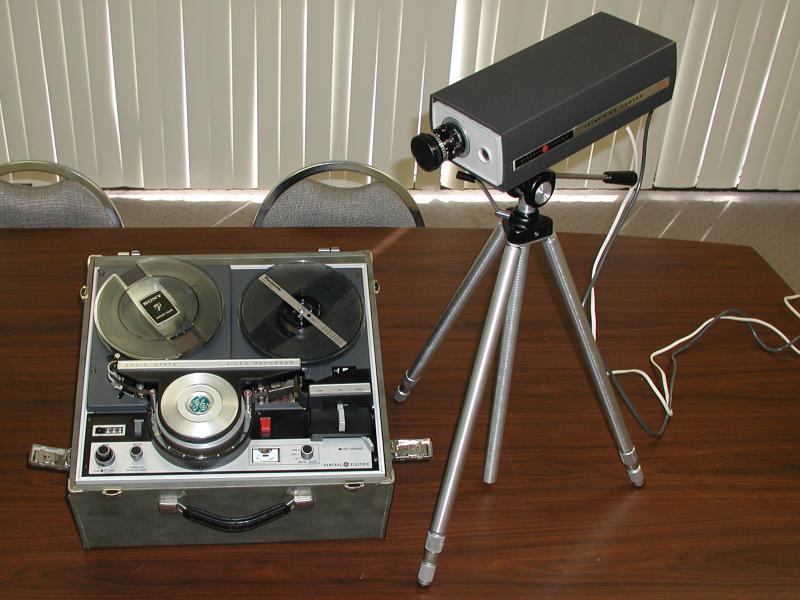 Inside the General Electric VTR and Matching 300 Camera Outfit

.
For those of you who are curious about such things, here is a look at the GE VTR with the covers removed. Comparatively simple by today's standards, these machine were some of the most complex consumer products of their time! Visible along the top back are the rubber power transmission wheels that go bad and lose traction over time. Note also, the complex linkages that required various fine adjustments. Mechanical complexity and immature design led to low reliability in these old beasts.
The camera kit is labeled "300". Does anyone know the model number for the VTR? Was this a "series" or individually numbered models?
The latest addition to this exhibit is the GE-300 matching vidicon camera ensemble. The kit includes a modified surveillance camera, a tripod, a microphone, various cables, cords and a spiffy matching carrying case. Both the VTR and the camera case are covered in fine green naugahyde and lined with lovely red flocking!
This camera kit, though it matches the style of the VTR exactly, does not match it functionally. The camera has the CV-2000 style DIN jack for sync input and video output. The VTR shown does not have the mate to this connector. Anyone know the story behind this?
WANTED: Service and or operators' manuals for this camera outfit.
---
[HOME]......[VIDEO RECORDERS MUSEUM]
---
Last updated: January 09, 2005