LabGuy's World: JFD Model 700 BASIC B/W EIAJ VTR
---
NEW! 050823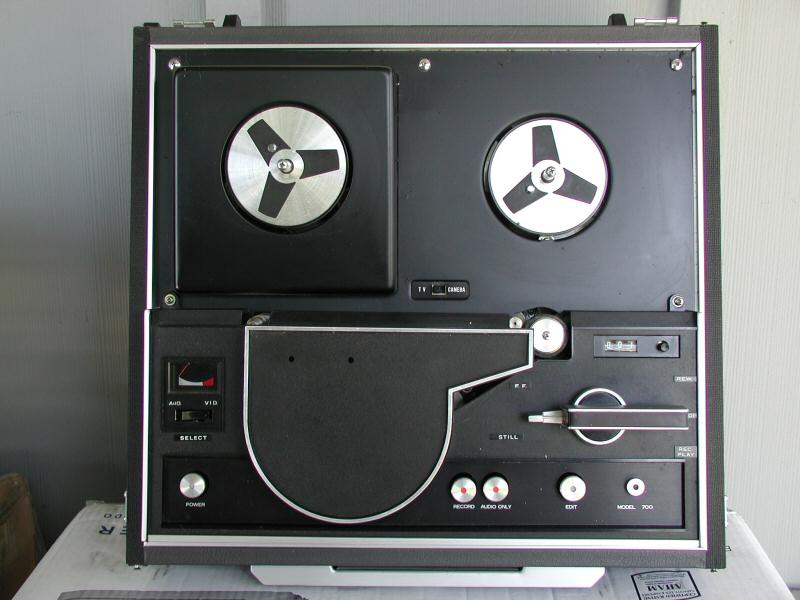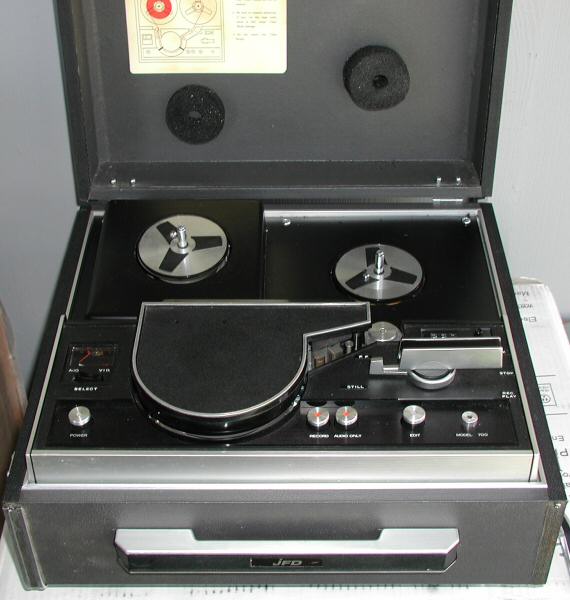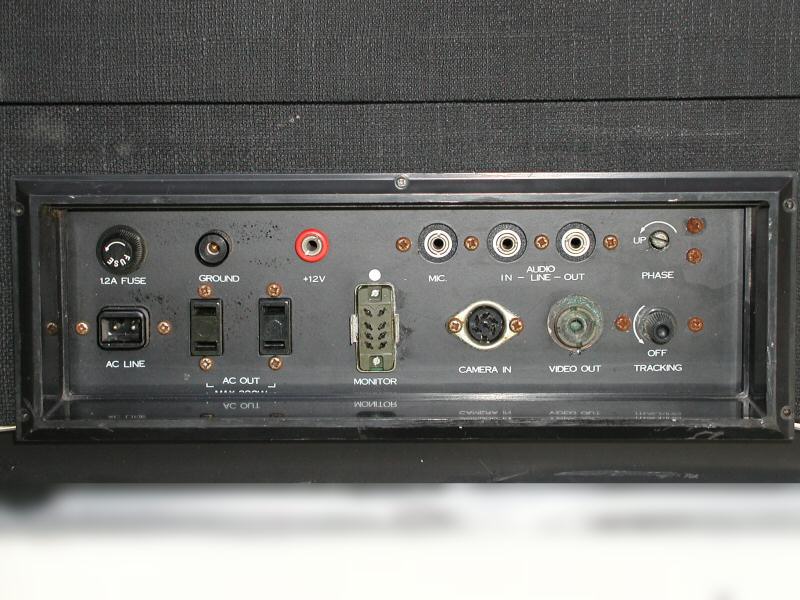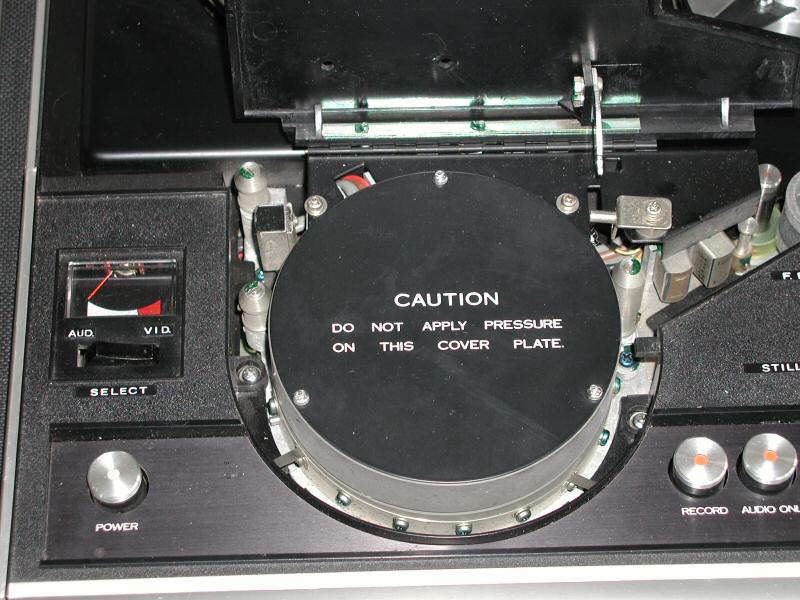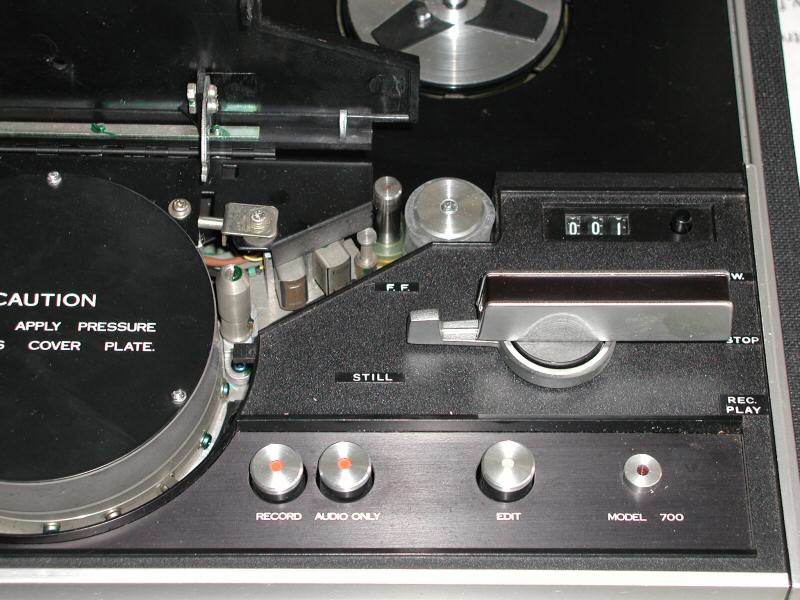 JFD 700 B/W EIAJ VTR
.
This machine is a basic monochrome recorder/player conforming to the EIAJ standard. This machine is identical in every way to the Craig 6407 as well. JVC marketed products under the Craig brand in the US for several years before just using their real name.
This machine has special meaning to me. It is (identical to) the first video recorder Labguy ever owned. I purchased a used JFD 700 in 1977 for approximately $700. That seemed like a good deal at the time. Turns out, this machine sold for $499 brand new. I also added a small suveillence camera and a Radio Shack microphone and had the coolest toy to entertain me and my friends. I was in the US Air Force and fresh out of high school. My barracks buddies and I would tape TV shows and then sound dub hilarious (and very off color) versions of our own. The deck has "crash" editing. This means that the edit button overides the mechanical lockout for the record button. Not elegant, but it does allow for crude editing. I always used this to remove commercials.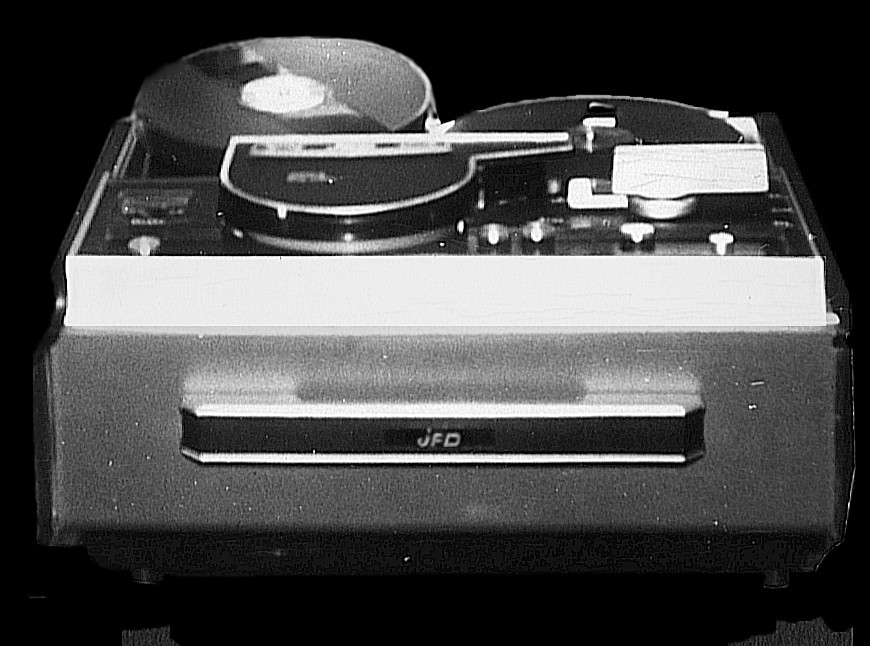 MY ORIGINAL JFD 700 IN 1977

.
My original deck had gotten wet at one point in its life. So has this one. There is some rust and corrosion, but nothing that can not be cleaned up. The first deck's cabinet was pealing something feirce when I got it. So, I stripe the cabinet and recovered it with wood grained contact paper. It looked mighty sharp. This may happen to the latest machine as well for historical and nostalgic reasons. [CLICK HERE] to read more about my original VTR.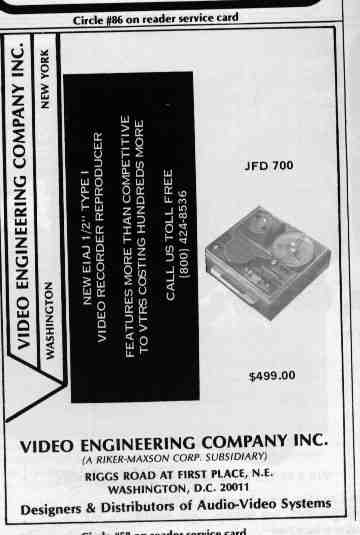 JFD 700 ADVERTISEMENT

.
After I had left the Air Force, and returned to my home town of Red Bluff Califonia, the main motor burned up. The local TV repair guy told me that I'd never be able to get parts for the machine, so I junked my precious VTR. Not one year later, as the service department manager at the largest video supply company in the San Jose south bay area, I had twenty STANDARDIZED! motors IN STOCK! on the shelf. Live and learn, right? This finally apeases some of my guilt. This machine is guaranteed to be restored. Stay tuned.
I'd like to thank Joel Potrykus for making it possible for me to have another JFD 700 after all of these years.
NEEDED: Service manual and or Operators manual.
---
[HOME]......[VIDEO RECORDERS MUSEUM]
---
Last updated: August 23, 2005