LabGuy's World: JVC CR-4400U 3/4" Umatic Portapack
---
New addition - 01/00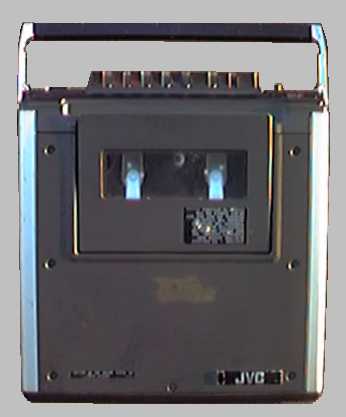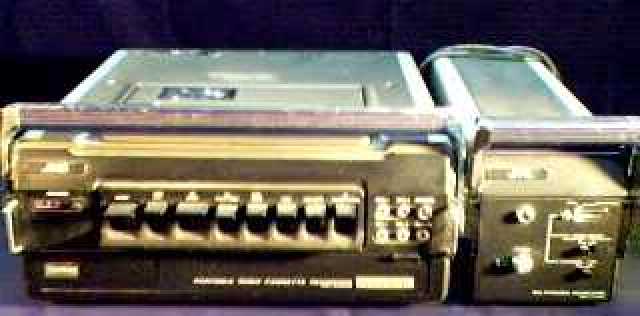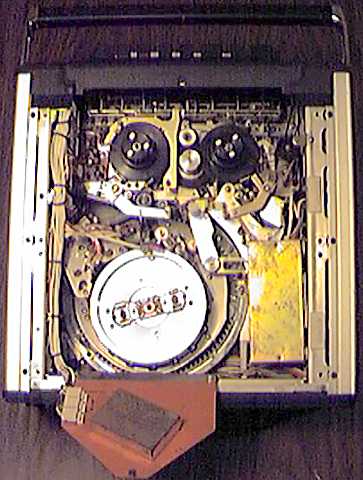 JVC CR-4400U 3/4" Umatic Portapack
.
Spec.'s: 20 minute recording time on KCA-20 cassette, broadcast quality video with stereo sound tracks. It's heavy! It weighs over 30 lbs with battery and tape. The CR-4400U can be synchronized for use with an external TBC. An excellent first generation electronic news gathering (ENG) machine! Picture and sound were of the absolute highest quality. The AC adapter for this unit is the model# AA-P44U. The pin outs for the power connector may be the same as for the JVC PV-4500 shown on my [VTR Connectors Page]. However I can not verify this at this time. Can you?
I used to have a CR-4400U, mated with a brand new high quality Hitachi single tube (saticon) consumer video camera back in the early 1980s. The small camera used very little power, so I got lots of recording time with it. The CR-4400 that I had was made up from the "bone yard" or several "dead" units in the back room of the video company I was working for at that time. Using an old Sony studio camera case, I was able to pack all of the equipment into three convenient to carry parcels. They were: the tape deck itself on a padded leather shoulder strap, the camera case and the tripod. To complete the ensemble, my clothing and other necessities were carried in a ruck sack on my back. It was all very heavy, but could be managed by myself, all alone.
I remember repairing literally hundreds of these portapacks at the time. They were great money makers for my employer. But, because of their portability, they got beat up a lot! I saw them smashed apart, full of sand or water, even burned out from trying to power them from airplane DC power! You name it, I probably fixed it. The only-est good thing about these machines, was how easy they were to repair!
I carried that old JVC and Hitachi everywhere I went, back then. Yes, I was quite the guerilla video artist of the day, taking that equipment with me to work, to many great parties and even half a dozen space shuttle landings at Edwards AFB in southern California between 1982 and 1984. I even hauled it all over 3,000 miles across the country, to Orlando in Florida, to record the launch of the third space shuttle, STS-3.
What an adventure that was! On that trip, I even met James Doohan (Scotty on Star Trek) in the Orlando airport! What is even stranger, is that I had seen him just the day before at an autograph signing session in Mountain View, California. It shows what a small planet we live on, eh? As soon as I am reunited with the items I have in temporary storage, I will grab some frames from those old shuttle tapes and display them here.
.
NEW! 02.08.25:
[CLICK HERE] to read the operator's manual for the JVC CR-4400U. Note, that this text is valid for the Panasonic NV-9400 that follows. Another derivative of this machine was the Hitachi SV-340 for which these instructions may also apply. If you know different, please inform me at [THIS ADDRESS]. Thanks in advance.
---
[HOME]......[VIDEO RECORDERS MUSEUM]
---
Last updated: January 09, 2005