LabGuy's World: JVC KV-360 B/W EIAJ VTR
---
02.11.13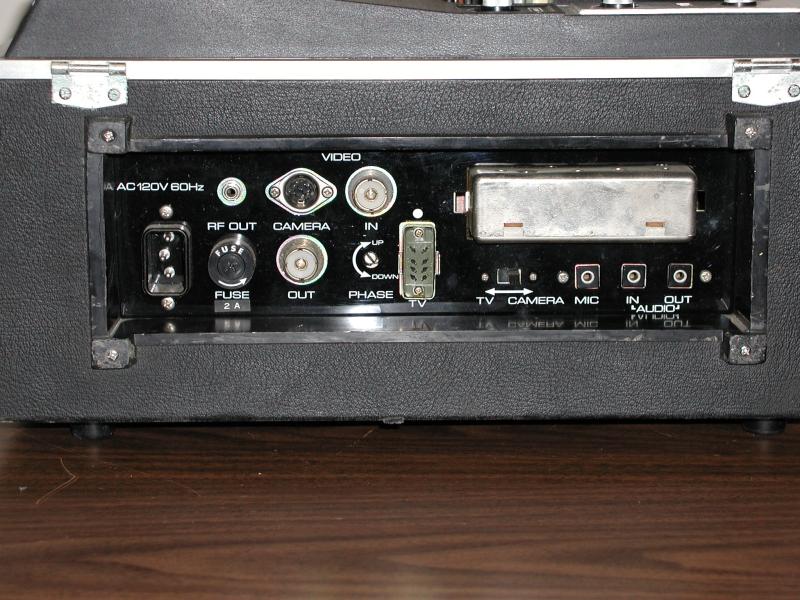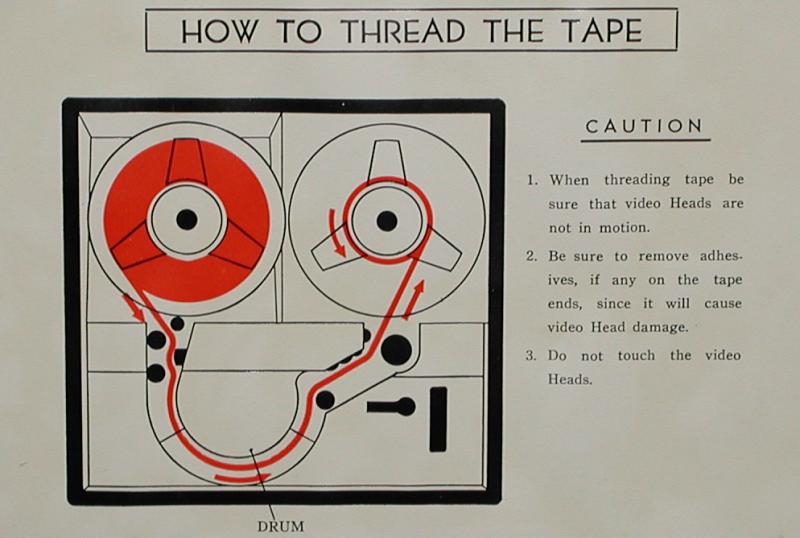 JVC KV-360 B/W EIAJ VTR with slow motion playback.
.
Quoting from my 1976 JVC catalog: The KV-360 is a B/W EIAJ video tape recorder with slow motion playback capability. A special vertical stabilization circuit prevents monitor rollover in slow motion and still frame playback. A built in 2:1 sync generator provides a stable picture with good resolution. Video and audio automatic gain control circuits simplify operation. Simple editing control permits easy program assembly. Skew and tracking controls guarantee interchange with any other properly adjusted EIAJ VTR. Audio dub lets you add new sound track to previously recorded video.
The second photo shows the connector panel. The large jutting object is the RF unit.
NEEDED: Service manual and or Operators manual.
---
[HOME]......[VIDEO RECORDERS MUSEUM]
---
Last updated: January 09, 2005