LabGuy's World: 1974 JVC PV-4500/GS-4500 Portapack System
---
New Addition 99.10
Updated 03.02.20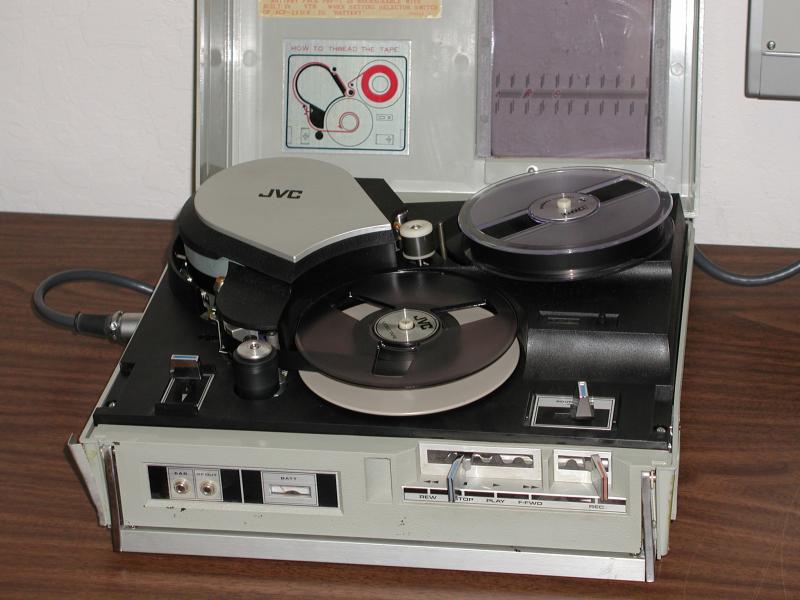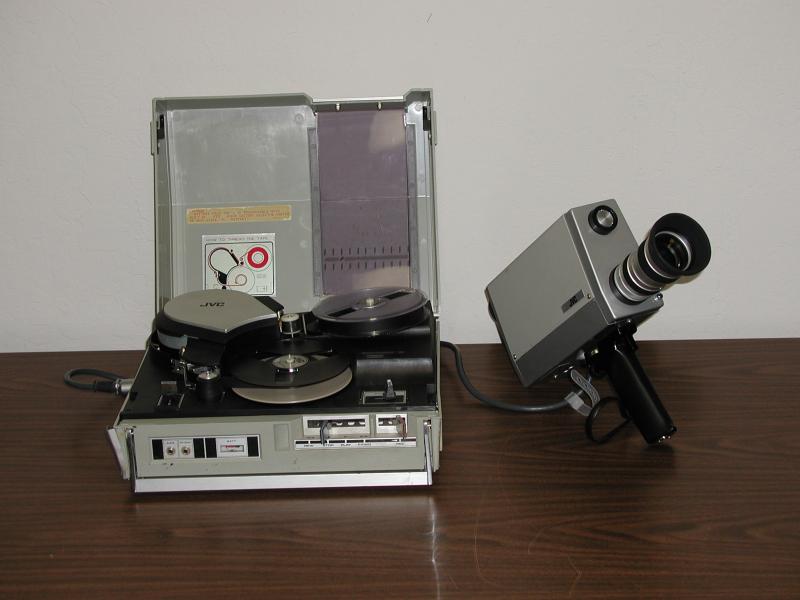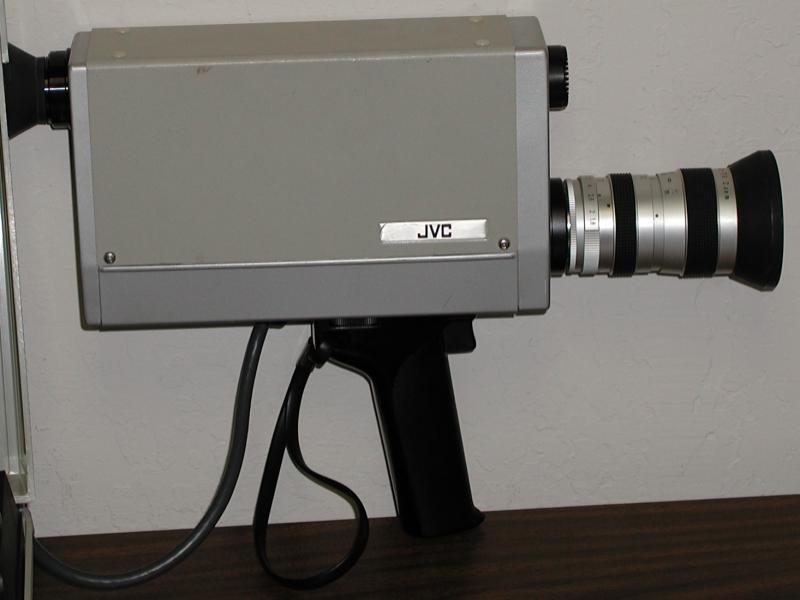 1974? JVC PV-4500 B/W Portapack VTR and GS-4500 Camera.
.
This was JVC's answer to Sony's AV-3400 Video Rover system. This is the finest of all the portapack systems in this class too. EIAJ format, five inch reels of half inch tape give 30 minutes recording time. The large PBP-1 lead acid battery gives one hour running time on a full charge. Not shown is a toaster size AC power adapter and battery charger. Picture and sound quality border on excellent!
This system is in excellent operational condition with the exception of the viewfinder CRT. (No light) A simple repair, no doubt.
Another surprise was the "home movies" someone recorded in the 70s and possibly the 90s! The tape that came with the VTR was in perfectly playable condition. A great surprise, considering the age! By using a ten pin to eight pin adapter cable, I was able to play the VTR into my Sony monitor/receiver. There was also some contemporary test recordings near the front of the tape. Judging from the dialog, the camera is making a picture that is being recorded, but there was no image in the viewfinder. The little boy got it right when he declared, "I think this thing is recording, Dad!" (Kids are so sharp!) As the tape plays on, the recorded material regresses to earlier and earlier times. This system may have been used at a high school originally.
.
Instruction Manuals:
PV-4500U VTR Operator's Manual
GS-4500U Camera Operator's Manual
ACP-22D AC Adapter Manual
KVR-5U/KVR-6U RF Converter Manual
.
NEEDED: Service manual for the GS-4500 camera and the AC power supply. I have all other service and operator's literature.
---
[HOME]......[VIDEO RECORDERS MUSEUM]
---
Last updated: January 09, 2005