LabGuy's World: 1976 JVC PV-4800/GC-4800 Color Portapack System
---
Updated: 03.03.02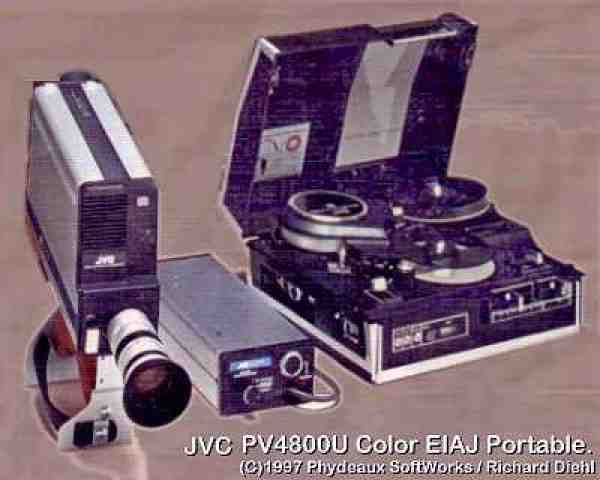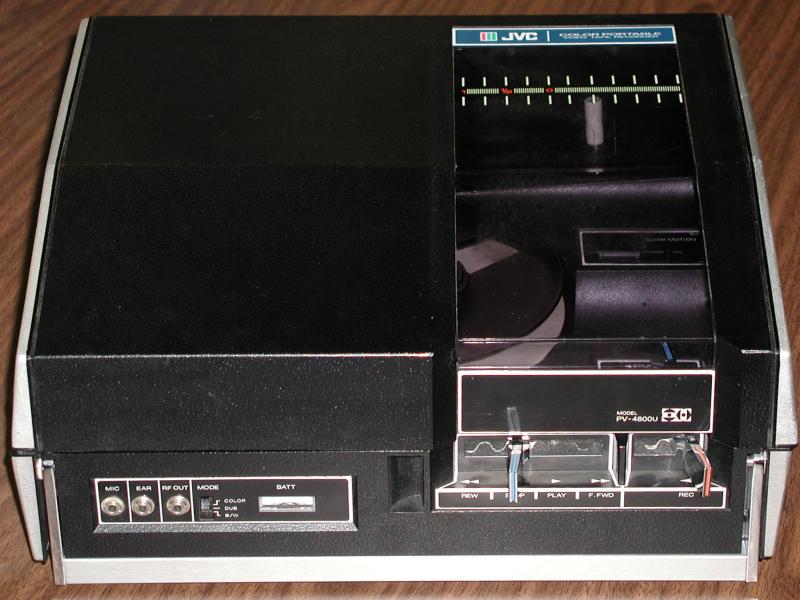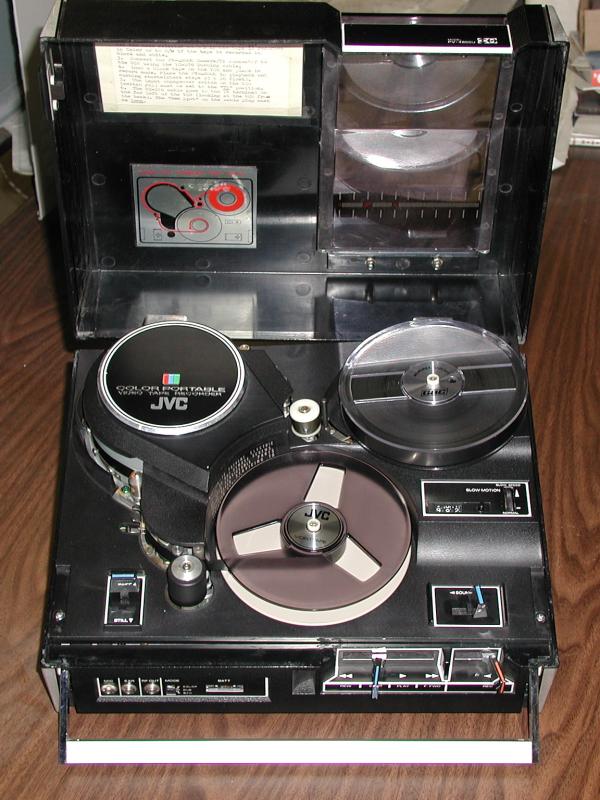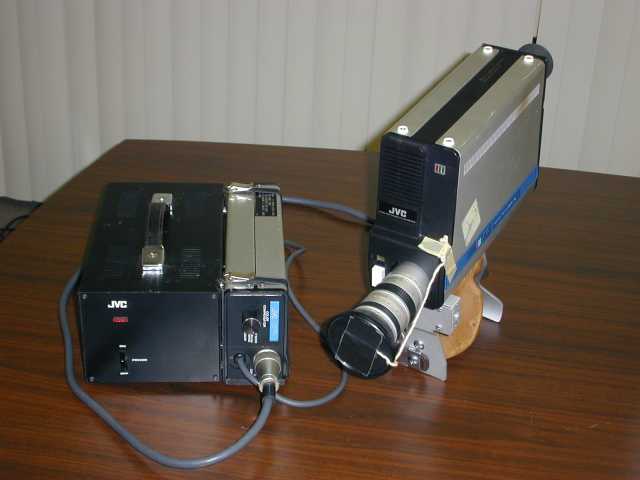 1976: The JVC PV-4800U Color Portapack VTR.

.
This first picture, of the complete JVC 4800U system, comes from the sales brochure, which I obtained directly from JVC in 1975, while I was still in high school. (Better scan coming soon!) I've only seen this VTR in operation once, very briefly, in 1981. Image quality was excellent, for VTR's of that time. 1975 list price: $1995, which included the AC adapter, one battery and the leather carrying bag. This was the only EIAJ color portable VTR that did not require any external color adapters. The PV-4800U is a completely self contained color record/play VTR, requiring no further optional adapters or modules to operate in full color mode.
The second and third photos are of the PV-4800U that is most recently added to my collection. LabGuy's World has a complete PV-4800 system with virtually all accessories, adapters, cases, cables, etc.! The camera and VTR are fully operational and undergoing restoration. More info to be posted as it becomes available. Stay Tuned!
The matching camera for this VTR is the JVC GC-4800U, shown in the last photo. [CLICK HERE] to check out one of several that I have in my collection. The GC-4800U obtained with this, my second PV-4800U, is the first one that operates at all! In fact, it is working as well as these ever did. It uses a two tube system that never produced very good color fidelity. More info coming about these remarkable portable cameras coming soon. Stay tuned!
.
Instruction Manuals:
PV-4800U VTR Operator's Manual
PV-4800U Advertising Flyer from 1976
.
---
[HOME]......[VIDEO RECORDERS MUSEUM]
---
Last updated: January 09, 2005