LabGuy's World: Javelin VTR-300 COLOR EIAJ Video Tape Recorder
---
New Addition! 080621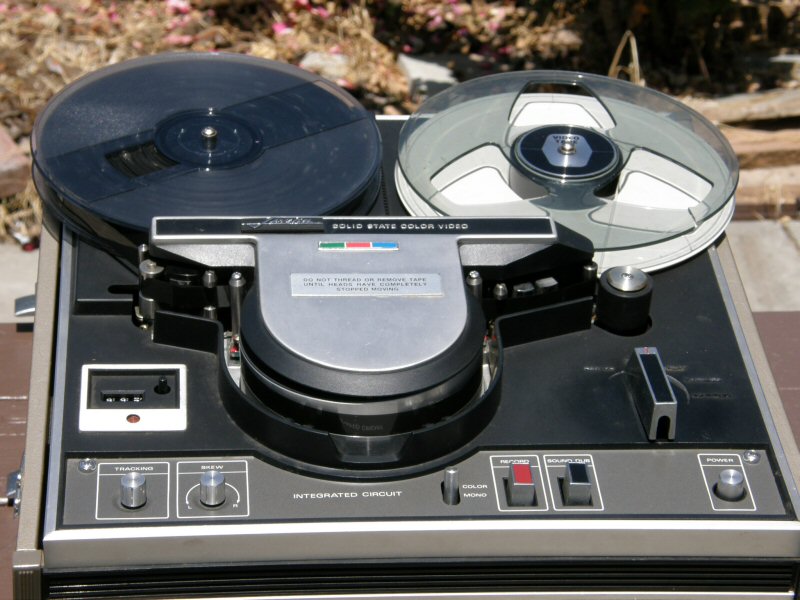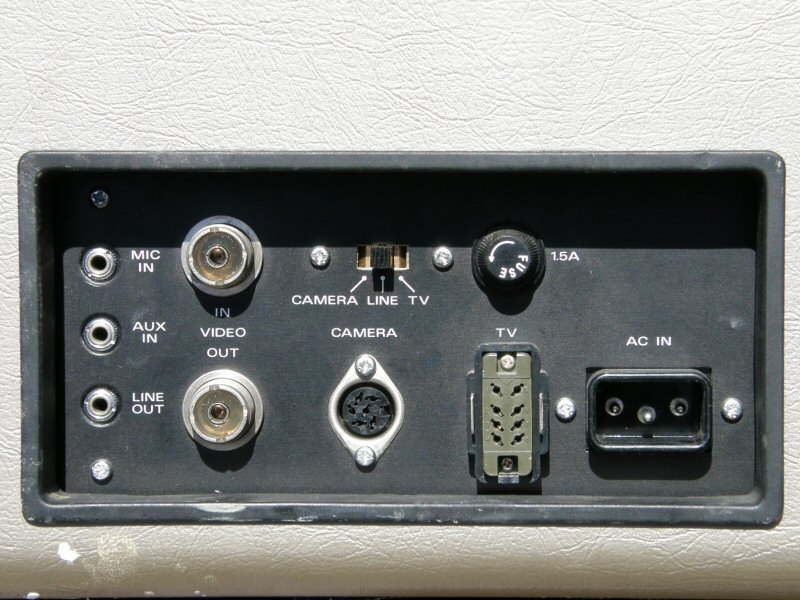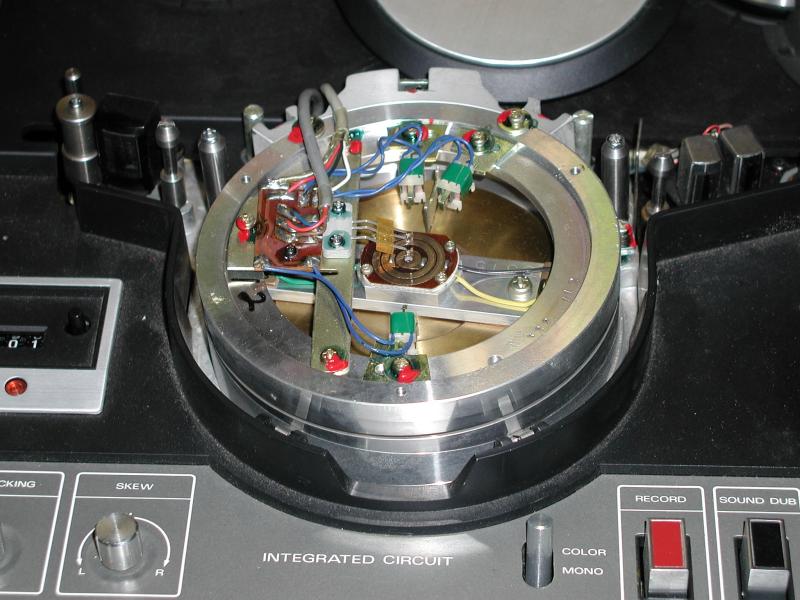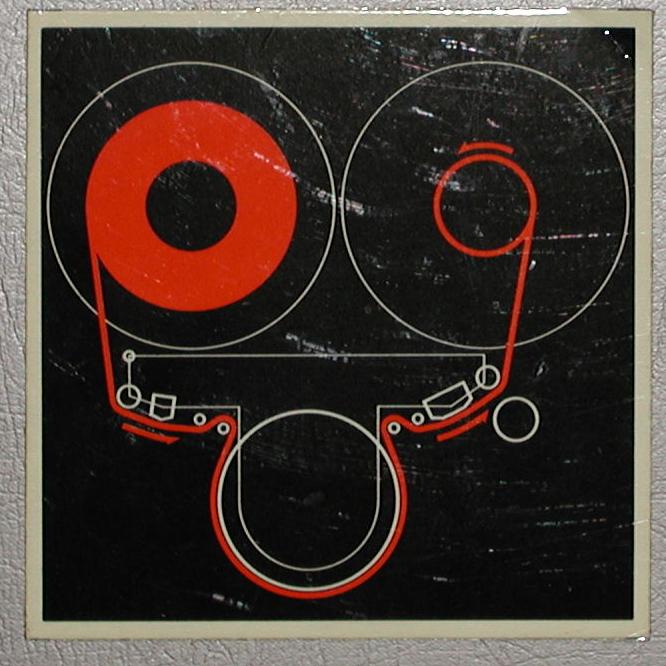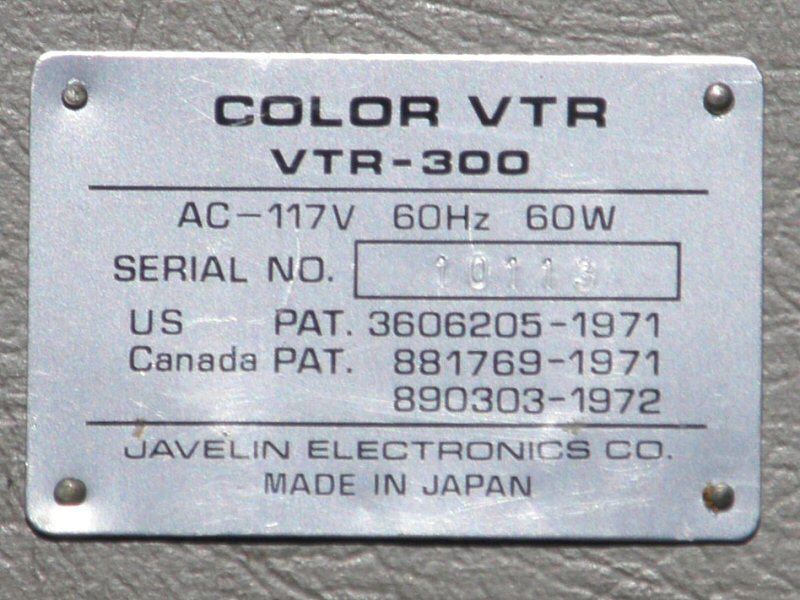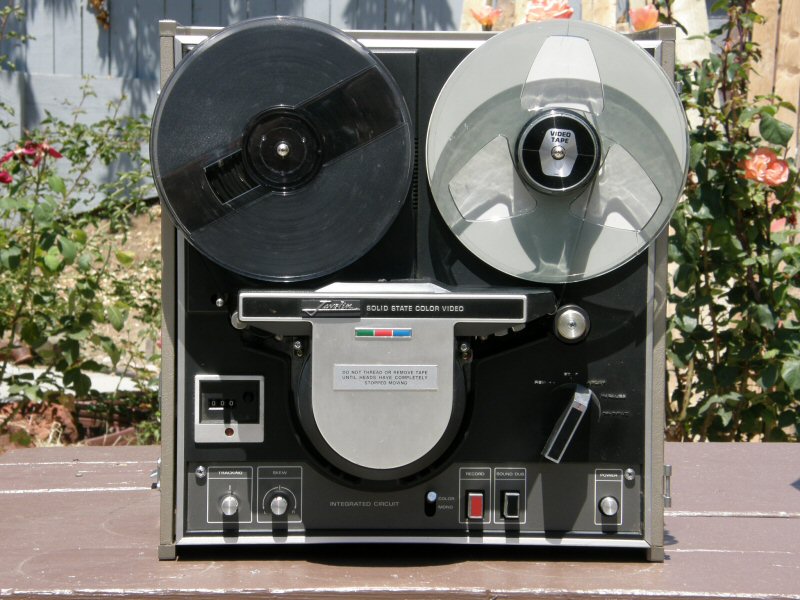 Javelin VTR-300 COLOREIAJ Videotape Recorder
This is a basic color EIAJ VTR. Sixty minutes recording time on a 7" diameter reel filled with 2400 feet of 1 mil standard bias half inch videotape. Fully interchange compatible with all VTRs conforming to the color EIAJ specification. This machine is in very good cosmetic condition, and is operational.

Photo #1. Cabinet and styling typical of the 1970s. Made of plywood, covered with a vinyl material that seems to last forver. But is not very tolerent of knicks.

Photo #2. Front view of controls and tape path. Left to right; tape counter, tracking control, skew control, color / BW selector switch, full record button (red), audio dub button (black), and power switch. The function contol lever is in the play position.

Photo #3. Connector I/O panel. The three position switch, center top, allow selection from one of three input sources. They are; Camera Input through the 6 pin DIN jack, Line Input through the round UHF jack or TV Input via the 8 pin TV connector. This last allowing a single cable hook up to a compaitable TV receiver monitor.

Photo #4. Interior of the rotary head drum. Note the slip ring assembly that transfers the signals between the moving and stationary parts of this system. The three green objects are pulse coils. The two at the 12 o'clock and 6 o'clock positions produce sync pulses for the camera input jack while the third coil produces the head servo reference pulse.

Photo #5. Threading diagram located on the inside of the top cover. This threading diagram is typical of virtually all EIAJ standard VTRs.

Photo #6. Identification plaque. Note the relatively high power requirment of 60 watts. Not green at all!

Photo #7. Close up of the head drum cover. Note the crooked placement of the Javelin Logo. This VTR is actually manufactured by Sanyo. The OEM label has been replaced.

Photo #8. A sexy full frontal shot of the transport with tape loaded.

On the back of the VTR, and not shown here, is an RF modulator with a channel 3 or 4 output to allow viewing on an unmodified conventional television receiver.
This VTR was also available as a black and white machine. That was the Javelin VTR-200, a rebranded [the Sanyo VTR-2000].

NEEDED & WANTED: Operators' manual, service manual, sales literature, magazine articles for this VTR.
---
[HOME]......[VIDEO RECORDERS MUSEUM]
---
Creat June 21, 2009 Last updated: June, 2009