LabGuy's World: Joseph Roizen (PAGE UNDER CONSTRUCTION) NEW! 05.01.20
---
"Joe contributed a lot to me and to my company Aurora. He was one of the best and most remarkable people I have ever had the good fortune to know." ~Richard Shoup~
---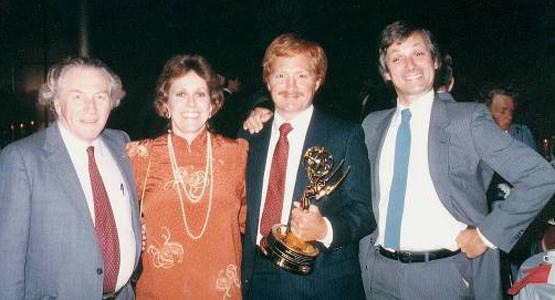 Joe Roizen, Donna Foster Roizen, Dick Shoup and Damon Rarey
Damon (r) clowning at the 1983 Emmy awards ceremony, with Aurora associates Joe Roizen, Donna Foster Roizen, and Dick Shoup. Dick says, "Without Damon's contributions, the [SuperPaint System] (for which this award was given) would probably never have even been seen outside of the laboratory."
Though I have never personally met Joe Roizen, he had a dramatic positive impact on my life. I also met Damon Rarey but never knew of the significance until now. Later on, I tell how Joe came to influence my life, though we had never met. This story will very difficult to summarize!

---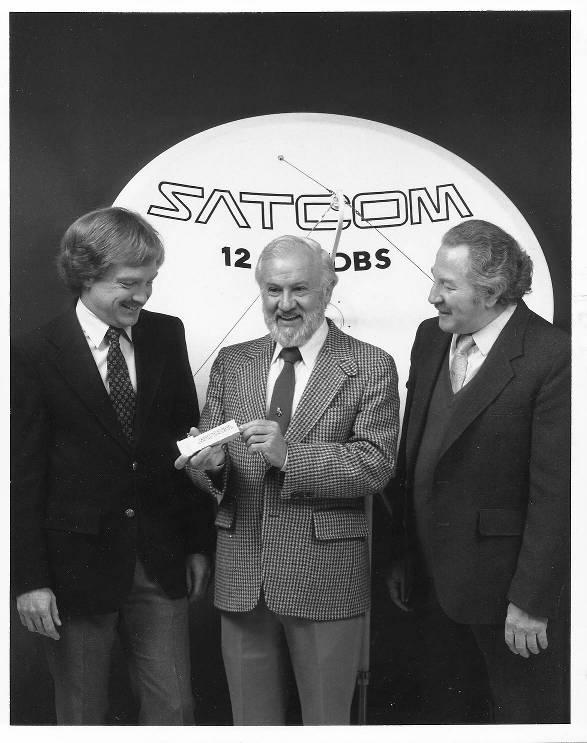 Here we see Dick Shoup, Bernard Jacobs (founder of Satcom), and Joe Roizen in a publicity shot for Bernie's early satellite telecommunications gear. Satcom was one of many small television companies that Joe consulted for, advised, and nurtured.
---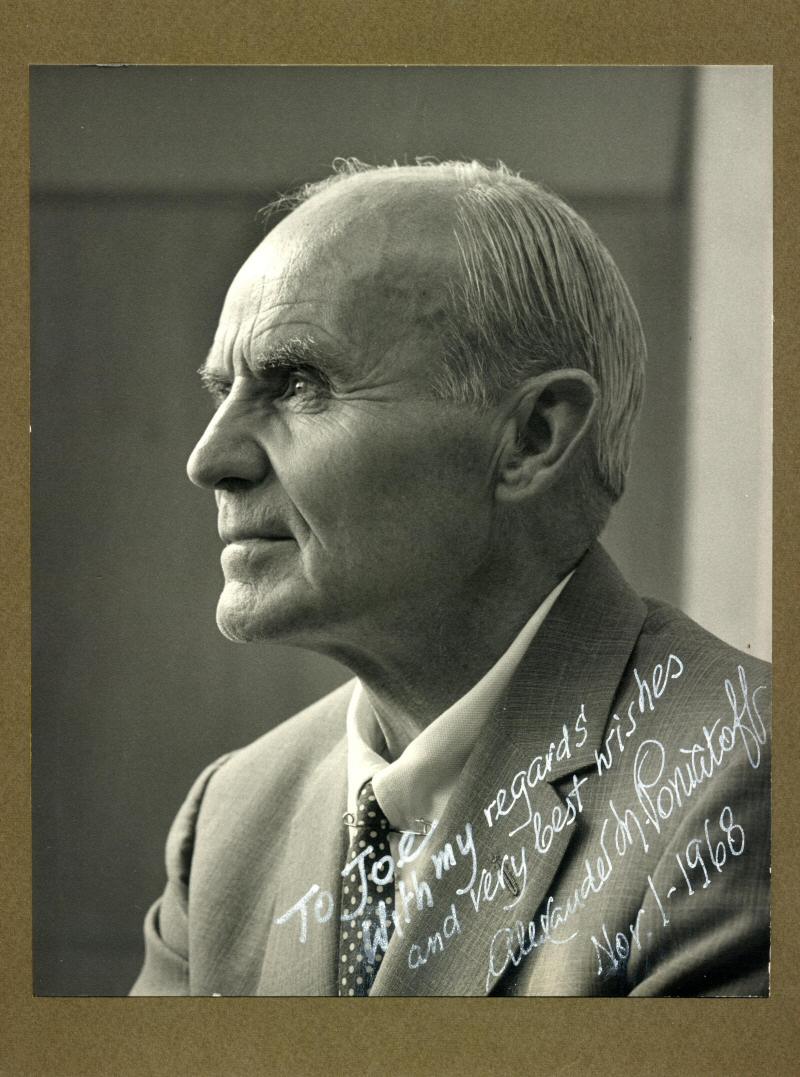 Alexander M. Poniatoff, founder of Ampex Corporation
(C) 2005 Labguy's World. Do not use without permission.
As I examine and catalog the Joe Roizen archive, I have found countless priceless photographs and documents from his every day life at Ampex. Here is a personalized photo of Ampex founder, Alexander M. Poniatoff. The Ampex name is actually made up from his 3 initials and the word, "excellence". A worthy name for a company if ever there was one.
---
The Labguy Connection: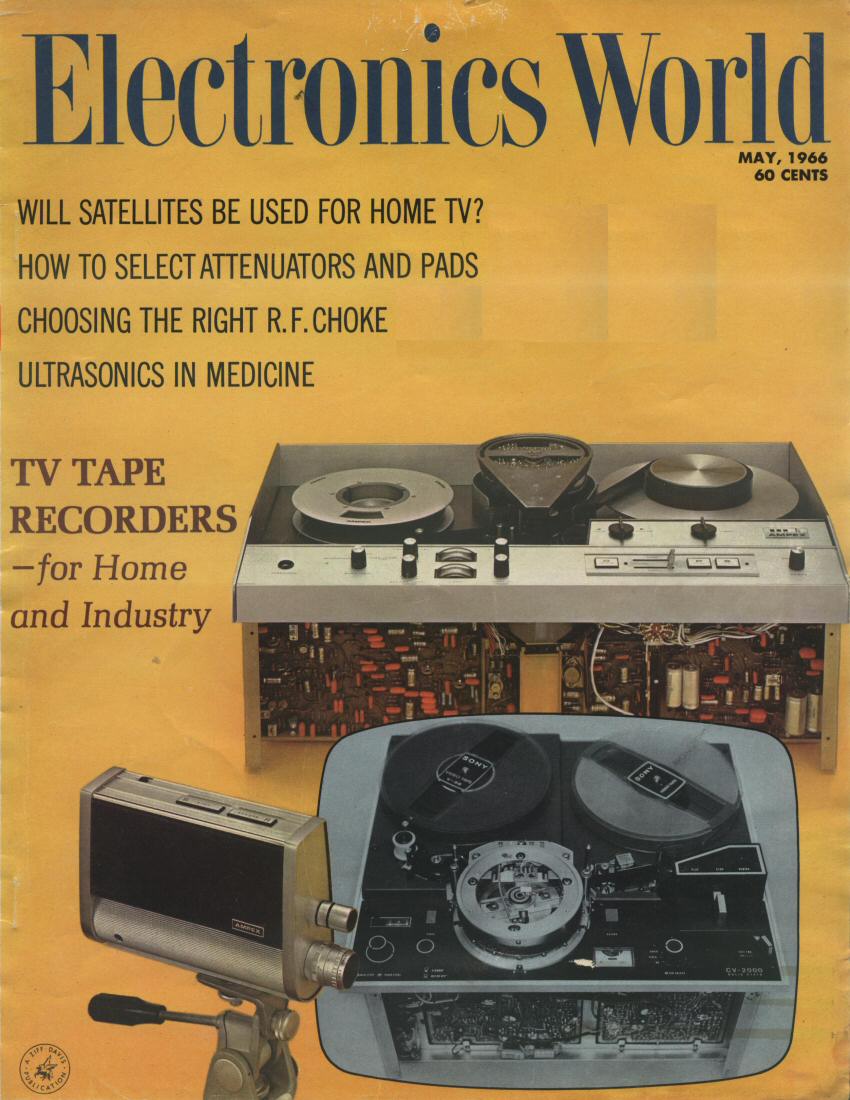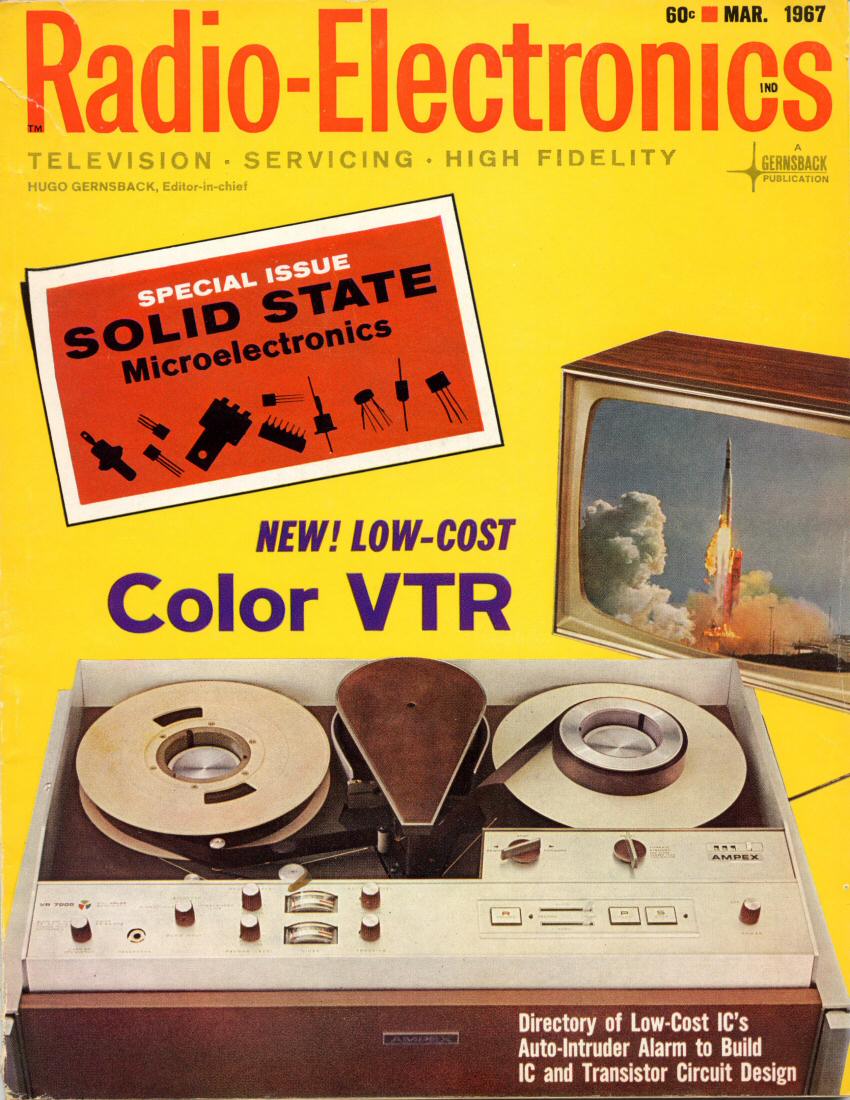 Two of magazines containing VTR articles written by Joe that influenced my life

.
Though I have never personally met Joe Roizen, he had a dramatic positive impact on my life. Influenced by several of his technical magazine articles, I chose my career in video electronics at age 13 in 1971. The most influential article was in the Electronics World magazine shown above. Joe Roizen wrote about the operation of the Ampex 7000 series VTRs and Sony covered their own CV-2000. To a teenager, isolated on a ranch in the boonies, the video tape recorder was the most amazing thing I had ever seen! Before the internet, information like this came around rarely. At least where we lived at that time.
It is odd attempting to explain the sensation I feel while realizing how Joe Roizen gave me so much without us ever meeting in person. It shows how strong our individual influence is in our social and professional circles. I read his articles, over and over, literally for years beginning in the early 70s. How much did this help me? Here is a fine example: On the first day that I arrived in Silicon Valley back in 1979, it took me less than two hours to locate a technician job at CMC Technologies in Sunnyvale. CMC was a company that refurbished quadruplex videotape recorder head assemblies. During the interview conducted by John Luis, QC manager, I correctly identified the make and model of every machine in the VTR gallery! John turned to the personnel director and said two words, "Hire him!"
I had never seen any of those machines "in the flesh" before. Only in the trade journals and from articles written by Joe. My career was miraculously launched! Thank you, Mr. Roizen. Thank you.
On the lighter side, I own at least one of each of the pictured VTRs toaday.

---
A special very deep THANK YOU to Heidi Roizen for her priceless contribution to this project. Visit the official Roizen family tribute to: [Joe Roizen]
Many thanks to Richard Shoup for the two opening photographs of Joe Roizen and many other memorable figures in the history of television technology.
---
[HOME].........[VTR PEOPLE]
---
Last updated: February 01, 2005