LabGuy's World: Vintage B/W Video Cameras
---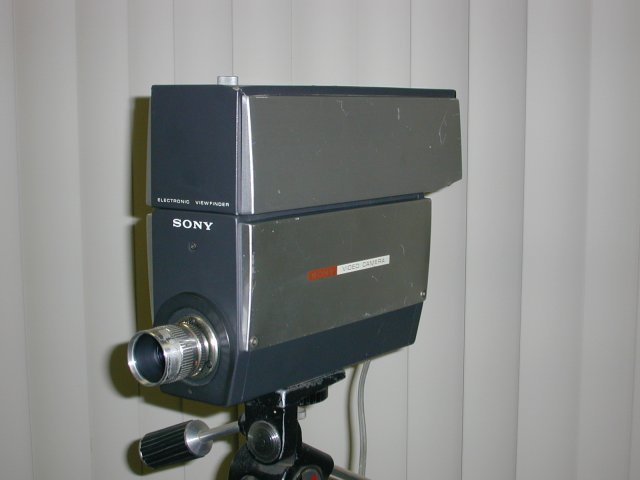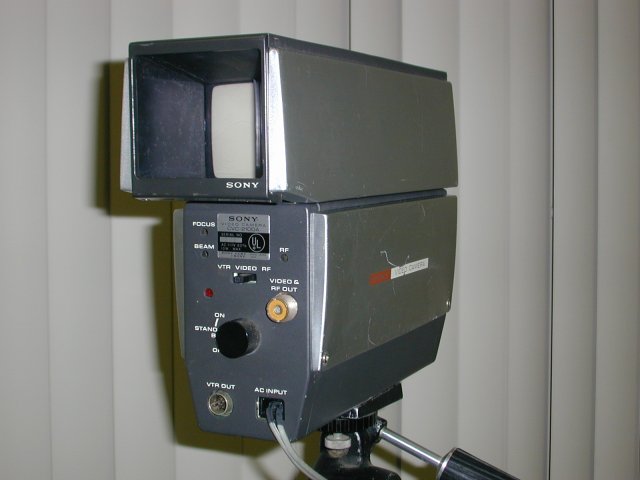 1968: Sony CVC-2100 1" Vidicon / 4" Viewfinder Camera.
.
This is a first generation small studio camera. The CVC-2100 uses a 1 inch diameter vidicon tube, has a detachable 4" viewfinder and a 25mm lens. This camera is either self synchronizing or accepts external sync for use with other cameras connected to a special effects generator; like the Sony SEG-1. These cameras were used with Sony's first generation VTR's of the PV, EV and CV series. This particular unit was manufactured in 1968 and is fully operational today.
WANTED: Service manual and or operators' manuals for this camera.
---
Click here to:
Go to next exhibit: Sony AVC-3200 2/3" Vidicon / 4" Viewfinder Camera
Return to Vintage B/W Video Cameras Index
Return to the Museum Exhibit Index
Return to The Top of LabGuy's World
Last Updated: March 16, 2001