LabGuy's World: Panasonic NV-3020 EIAJ VTR
---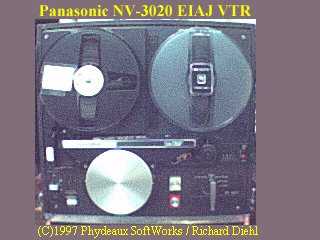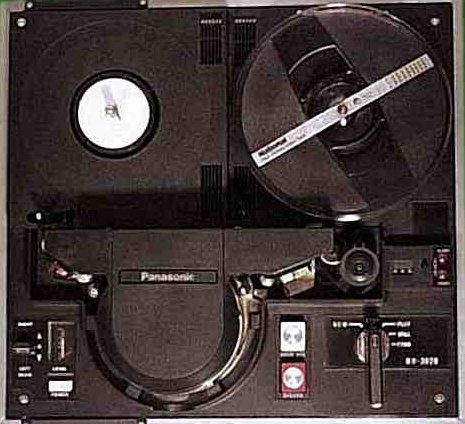 Panasonic NV-3020 EIAJ VTR
.
This particular machine is in the best condition of any in my collection. It is fully operational to this day. This is a basic B/W EIAJ record / play deck. It has provisions for input from a camera via a PL-239 jack or a TV receiver / monitor via an EIAJ 8 pin connector. Outputs are by way of the 8 pin jack, a PL-239 jack or with an optional RF adapter. Two AC utility outlets, one switched, one unswitched are also provided for powering the camera and monitor, obviating the need for an additional power strip. Panasonic made an excellent high quality product here.
Panasonic also sold their products under the name: "National" in the late 1960's. Sometimes these machines show up with the National brand name marked on them instead of today's, more familiar Panasonic brand.
Question: Does anyone know the significance of the "NV" vs the "WV" prefix used, somewhat loosely, for the Panasonic VTR model numbering system?
---
[HOME]......[VIDEO RECORDERS MUSEUM]
---
Last updated: January 09, 2005