LabGuy's World: 1970 Panasonic NV-3080 EIAJ *Record-Only* Portapack VTR
---
New Addition! 00.12.15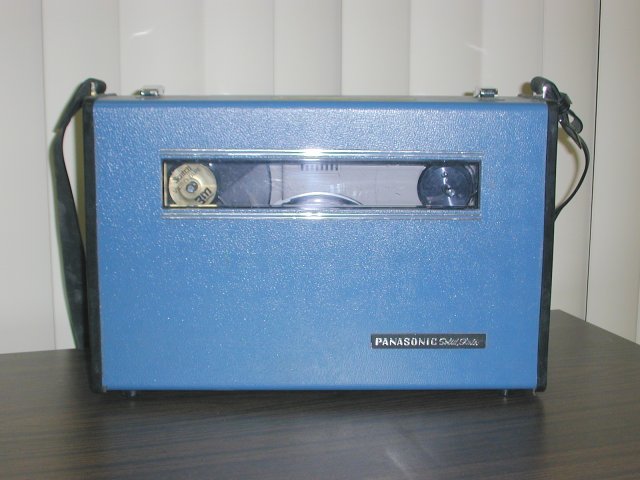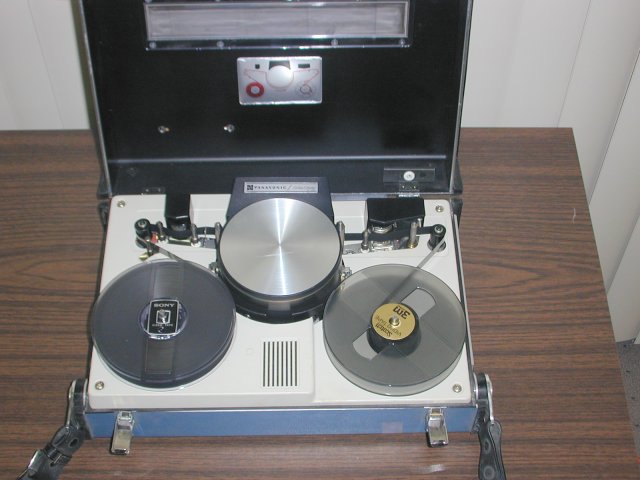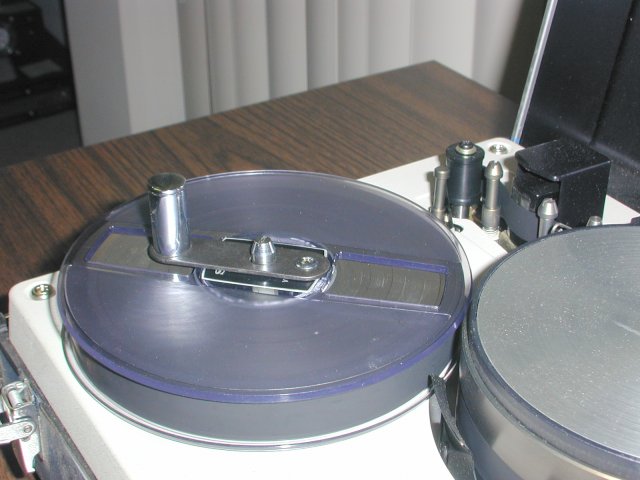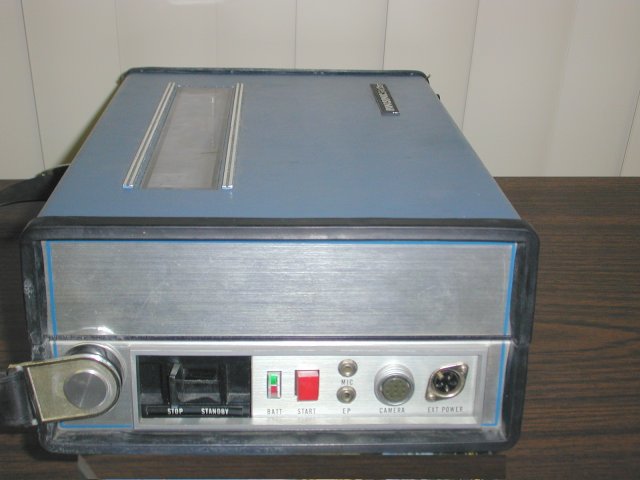 1970: Panasonic NV-3080 EIAJ *Record-Only* Portapack VTR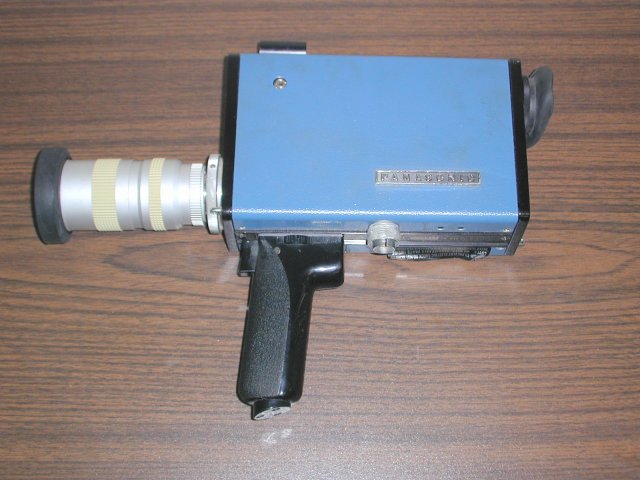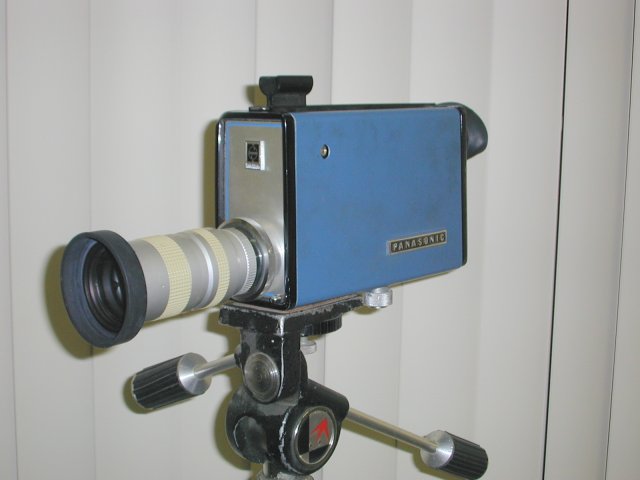 and the WV-8080 Vidicon / Viewfinder Portapack Camera
.
This is the earliest EIAJ portapack from Panasonic. Like the caption says, it is record only. Like the Sony DV-2400 skip field portapack, this Panasonic also has an "armstrong rewinder! This particular unit is very good condition, but will still need some TLC to bring it into a fully operational state. An AC power adapter would also help a lot, but is not mandatory.
The camera has a 1-1/2" electronic CRT viewfinder for WYSIWYG shooting. The two pictures show the camera with, and without, the detachable pistol grip. I have the camera / VTR interconnecting cable, I just don't show it here. This one shows typical UPS shaved gorilla damage! It has serious dent in the upper front corner. Don't worry, LabGuy can fix it, he'll switch to Fed-Ex!
As of 01.01.06, the museum has acquired its second NV-3080 tape deck (only). Go figure. I search for one of these for twenty years and then find two of them within thirty days of each other!
NEEDED: Service manual and or operators' manuals for these items.
---
[HOME]......[VIDEO RECORDERS MUSEUM]
---
Last updated: January 09, 2005