LabGuy's World: Panasonic NV-3160 Color Editing EIAJ VTR
---
01.01.30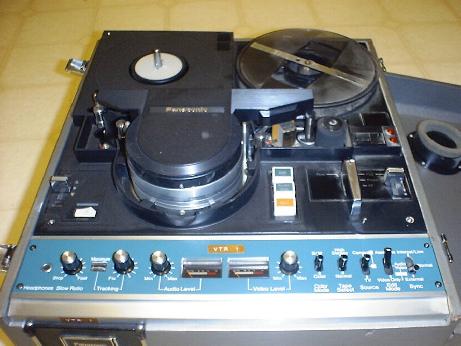 Panasonic NV-3160 Color Editing EIAJ VTR
.
A full color editor! It supports B/W or color operation. It can use normal or high density tape. Has input select for two cameras and a TV receiver monitor. Independent automatic or manual level controls for both audio and video recording. The NV-3160 has a bunch of sync options to support insert or assemble editing as well as variable slow motion and still frame playback.
This one is in running condition but, needs a tune up. The video heads are in good shape and I see no reason why this machine won't be running again in short order. Stay tuned!
WANTED: Service and or Operators' Manuals for this machine.
---
[HOME]......[VIDEO RECORDERS MUSEUM]
---
Last updated: January 09, 2005