LabGuy's World: Panasonic NV-9400 3/4" Umatic Portapack
---
Updated Information! 02.08.01: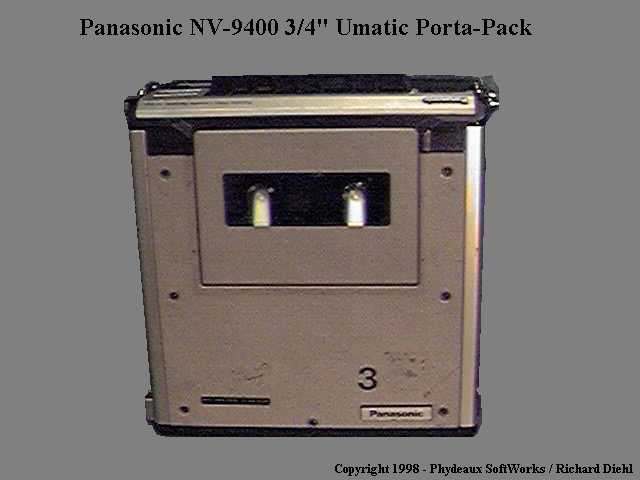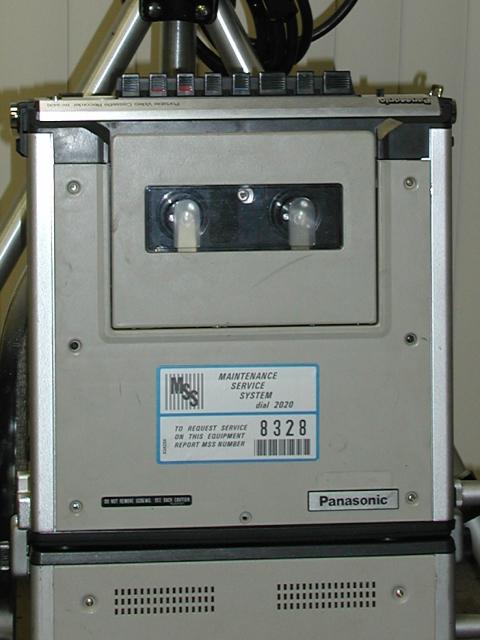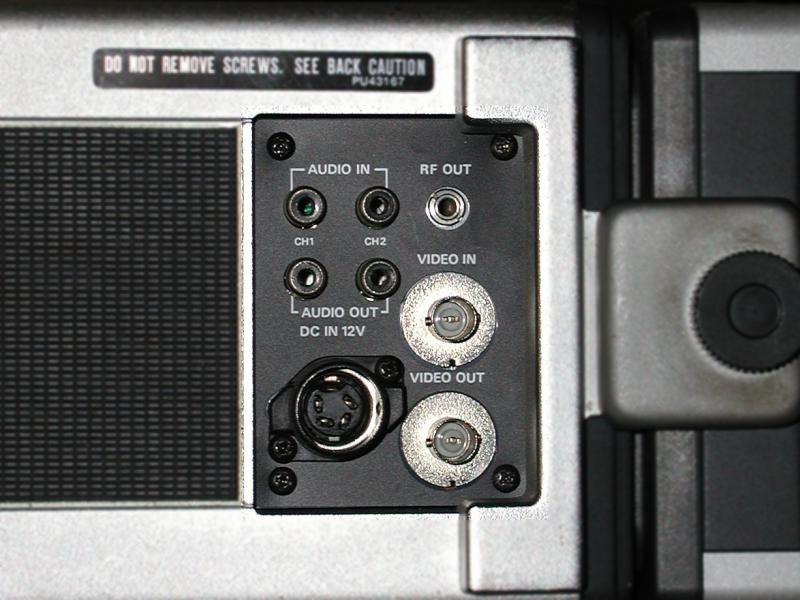 Panasonic NV-9400 3/4" Umatic Portapack
.
Spec.'s: Identical to the JVC CR-4400U, shown previously! I guess Panasonic was so impressed, by the JVC design, they just ordered up a few thousand of these with customized covers. That's Ok, as long as your name goes onto a quality product, the origin of the product doesn't matter. Right? Since, I used to have a CR-4400U back in the early 1980s, and I stumbled across this VCR at the electronics flea market for $15.00, I had to have it! This machine is still a working unit. The fourth photo is of the IO bay on the side of the machine. On the opposite side of the VTR, is a the 10 pin EIAJ B/W or color camera jack. When the machine is in monochrome mode, it will output the H&V drive pulses required for the B/W portapack cameras. The power supply for this VTR is the model NV-B50. The pin outs for the power connector may be the same as for the JVC PV-4500 shown on my [VTR Connectors Page]. However I can not verify this at this time. Can you?
The third photo is of a second unit I obtained recently. It is in far superior condition than the earlier one. Still untested. But, obviously in fine restorable condition! Attached to the bottom is the CCU for the [Panasonic WV-3700] Color Camera.
---
[HOME]......[VIDEO RECORDERS MUSEUM]
---
Last updated: January 09, 2005