LabGuy's World:Prime Image accESS 500 Electronic Video Still Store
---
New Addition 01.09.06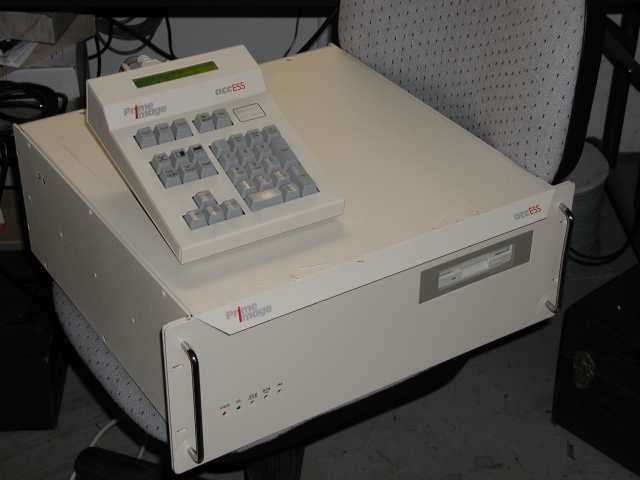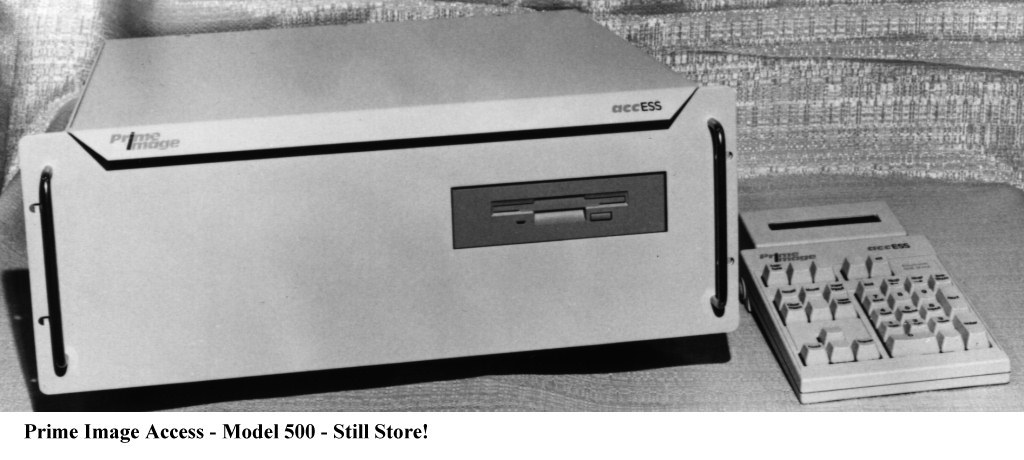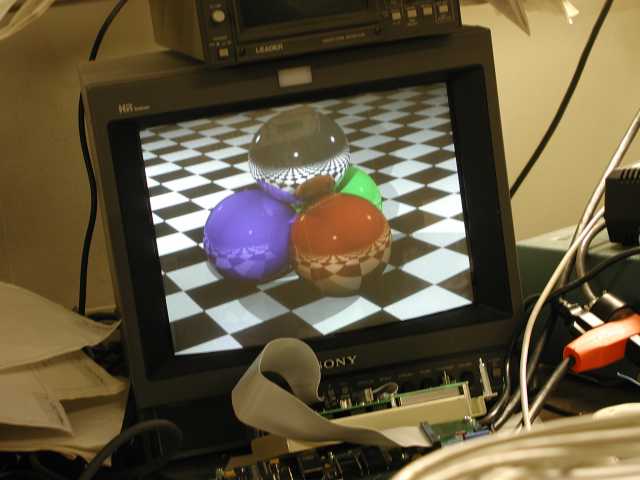 1991: Prime Image accESS 500 Electronic Video Still Store
.
Vintage: April 1991. I know this for a definite fact. Because, I designed the core of this product. Yep, this is my baby! When this product was introduced, ten years ago, it sold for $11,000. I just got one for $50! Now, that's what I call depreciation. The accESS 500 product was nominated for an excellence in engineering award, by Broadcast Magazine, at the 1991 NAB convention in Las Vegas. At the company dinner, when the product was unveiled to the sales representatives, it (and I) received a massive standing ovation. After my wedding, it was the second proudest moment of my life!
There were three other engineers involved on the accESS 500 project as well. They were: Keith Moeller, Chris Gifford and Bill Batty. Keith and Chris worked on the analog circuits portion and Bill was in charge of (glue logic) FPGA designs and primary applications software design. Ultimately, Bill ended up designing the TBC section of my boards as well.
The analog boards, designed by Keith and Chris, were able to accept video input in any one of four video formats. These were; Composite video, Component (Y/Cr/Cb) video, SVHS (Y/SC) video and RGB video. All four of these video formats were always available simultaneously as outputs. The frame grabber video input and output was Component (Y/Cr/Cb) only.
I designed the color video frame buffer boards with A/D's and D/A's, designed the motherboard hardware interface and wrote all of the hardware level drivers. The frame buffer was only half a megabyte organized as a 512 X 512 pixel array. Not a lot of memory today, but an extravagance back in 1991! The video was organized as Y/Cr/Y/Cb arranged into four byte / two pixel packets representing 4:2:2 encoded component video.
The first photo is of LabGuy's World's unit. The second photo is the 1991 press release photo that I have kept in my files all these years. Observe, in the second photo, that the remote control has that "unfinished", prototype look. When I fired up my newest toy, I discovered one of my original test images, seen clearly in the third photo, was still on the hard drive! This image is entitled "the stack" and was one of the example files provided with a public domain ray tracing program called, "Vivid". This image was placed in this unit, during system test, by one of the technicians at Prime Image, shipped with the unit and was retained by the previous owners, the Virginia Medical University!
A still store is essentially a video recorder that can only record and playback one frame at a time. The number of frames it can record depends on how large the hard drive is. Broadcasters and video producers use still stores to provide backgrounds, inset images and titles into their productions, for instance. Another use is to archive images of people and places for news departments too.
This accESS 500 still store can store 200 broadcast quality still images on its internal 105 MB hard drive and display them in several ways. Each still can be called up independently by the operator or stills can be arranged in a list file that simulates a tray of slides for pseudo random playback. Two stills can be copied onto a standard IBM format floppy disk for transfer to another still store, for archival backup or for further processing on a computer. The video data is NOT compressed in any way and yet only requires half a megabyte per image. This was a selling feature at the time. Back then, if you mentioned "video compression" near a professional TV person you would get your ass kicked! Today, virtually all broadcast video is compressed and uncompressed data is a dirty thing. How times change!
COMING SOON! The Whole Story. The story of the birth of the accESS 500 will be told by yours truly, along with many accounts from some of the key players in its history! Stay Tuned!!!
---
[HOME]......[VIDEO RECORDERS MUSEUM]
---
Last updated: January 09, 2005