LabGuy's World: 2 Inch Quadruplex Broadcast Video Cartridges
---
NEW! 080629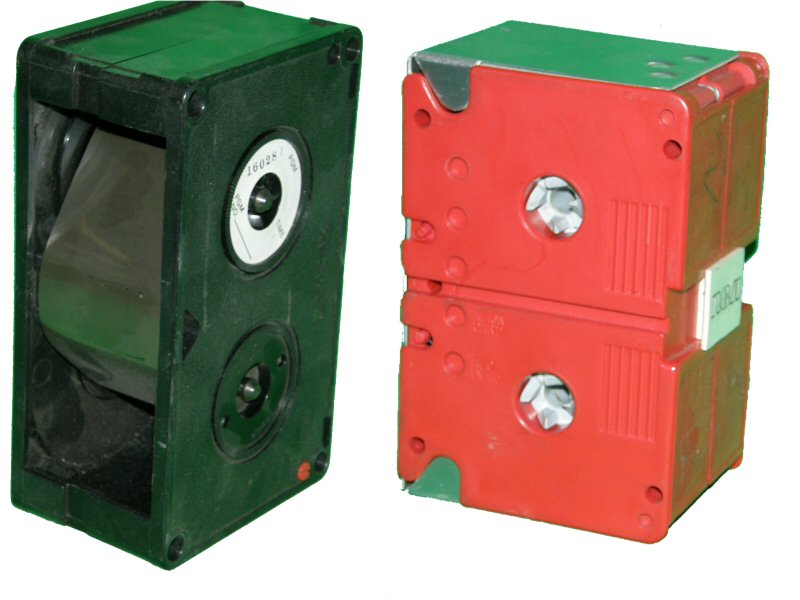 TWO INCH QUADRUPLEX FORMAT VIDEOCASSETES BY AMPEX AND RCA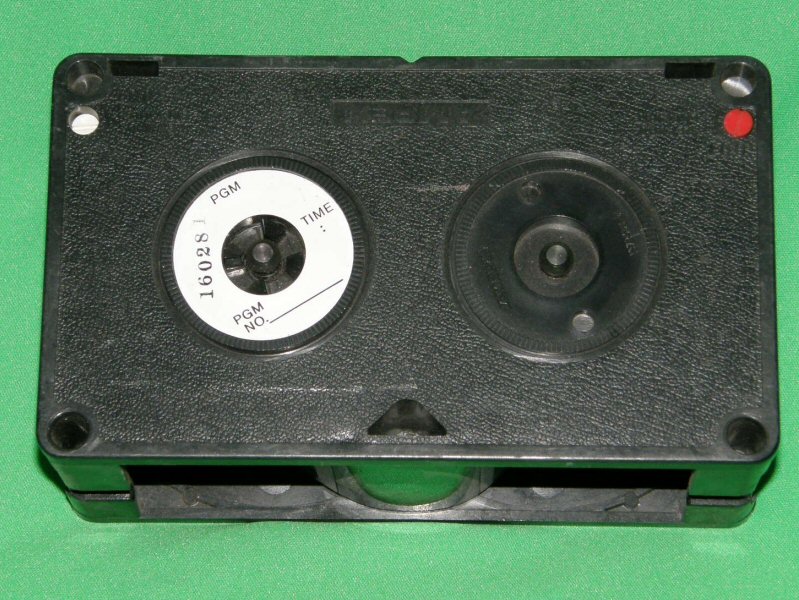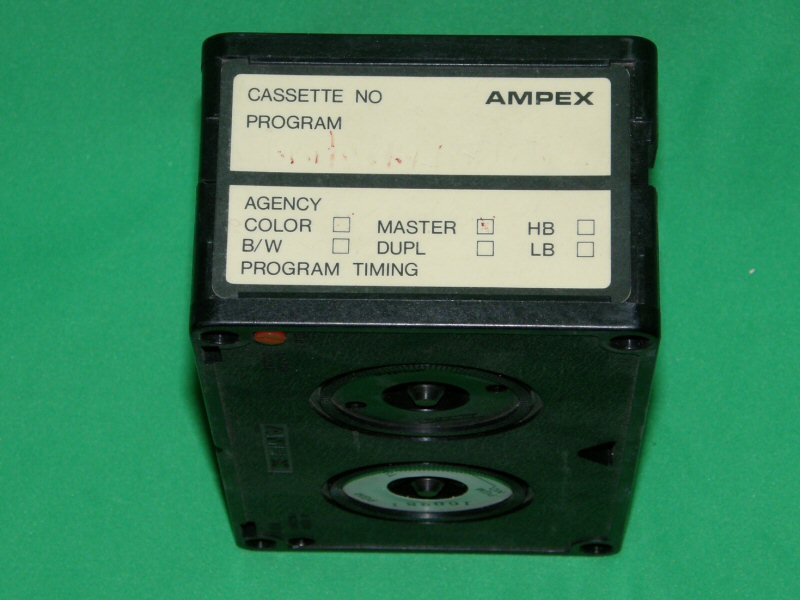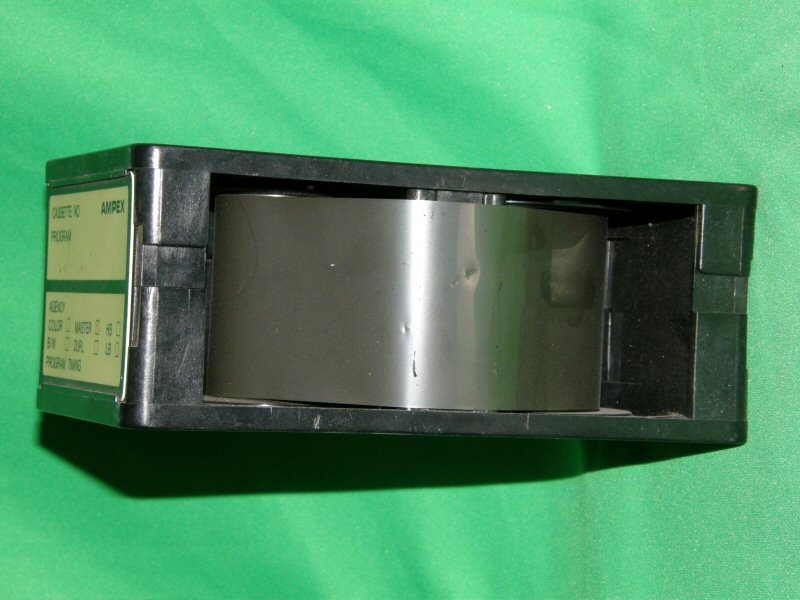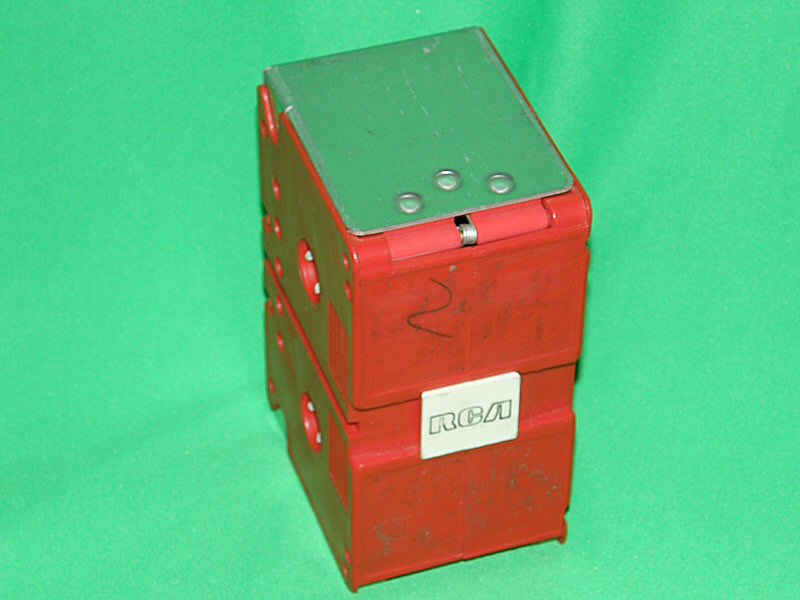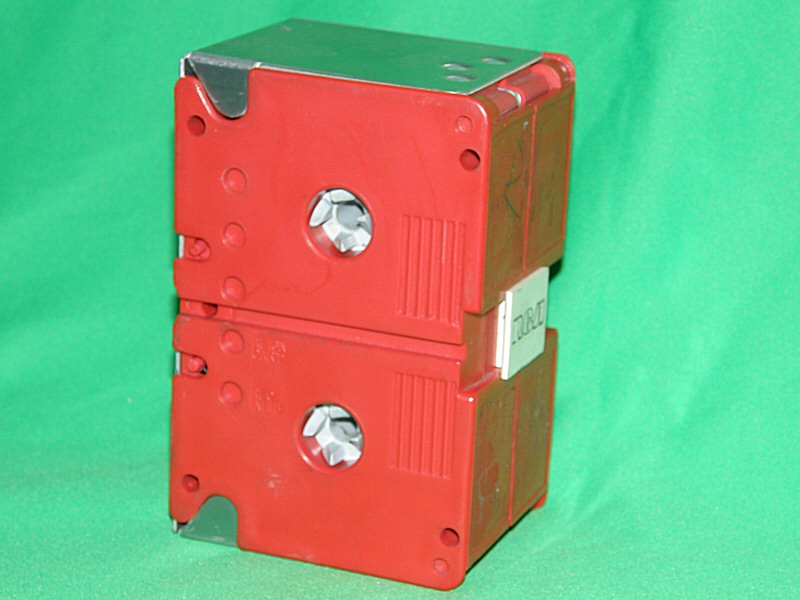 AMPEX and RCA QUADRUPLEX VIDEOCASSETES
Two cartridges, used to air commercial spots on television. Each holds approximately two to three minutes of tape. These were placed in either an Ampex ACR-25 or RCA TCR-100.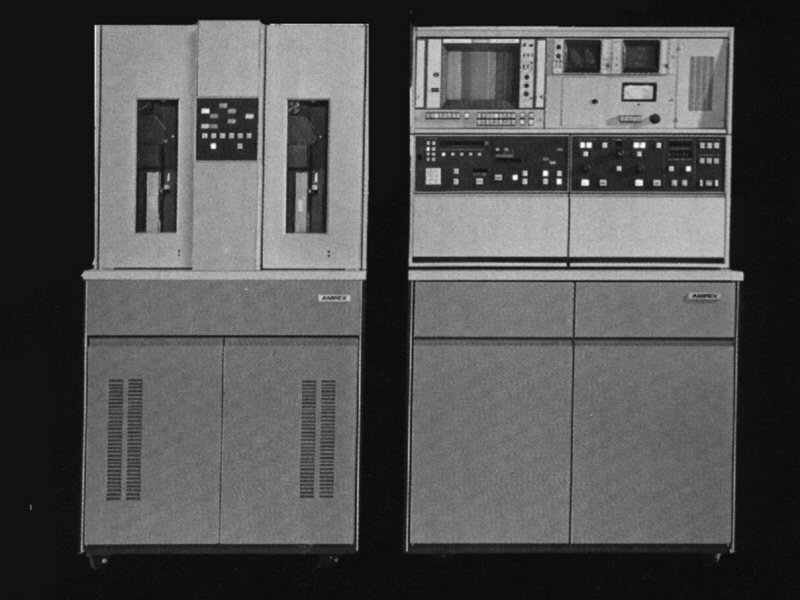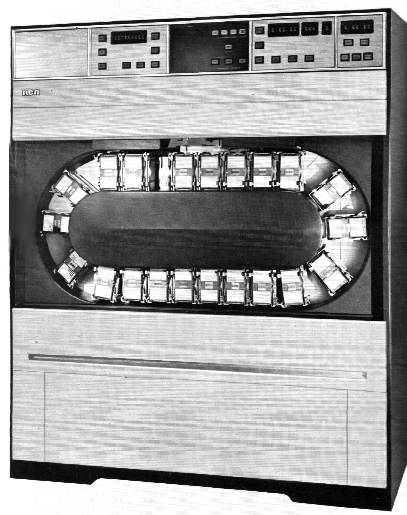 AMPEX ACR-25 and RCA TCR-100 AUTOMATED CART SYSTEMS


Both units held the cassettes in carousel arrangement. There were two video player systems, onto which the cart's are lodaed. One is loaded whil the other is playing allowing for precise in and out times during a live or recorded broadcast. A very clever robotic system, using lots of pneumatics, would load the cassettes onto the transports. It was fascinating to watch! Content was produced for these on regular reel to reel decks. The few hundred feet of tape was then spooled into a cassette for going on air. A very labor intensive process when you compare that with a modern computerized commercial server system. The Ampex cassette has no protective covers where as the RCA does. I was not able to open up the RCA tape because of an effective locking mechanism to protect the tape. I would say that, seeing the damage on the Ampex exposed tape, RCA had good point. I have been informed, by an informed source, that these cassettes are standardized and interchangeable.

Photos of the Ampex and RCA systems provided by Tim Stoffel's [Quadruplex Park].


---
[HOME] ......... [VTR MUSEUM]
---
Created June 29, 2008 Last updated: June 29, 2005