LabGuy's World:1976 Sanyo VTC-7100 V-Cord 1 B/W Portapack VCR
---
New Addition 02.10.04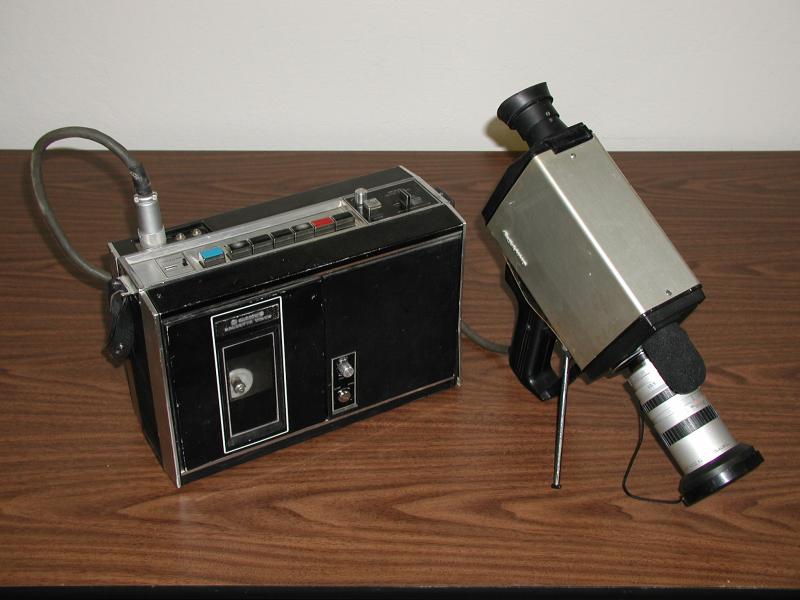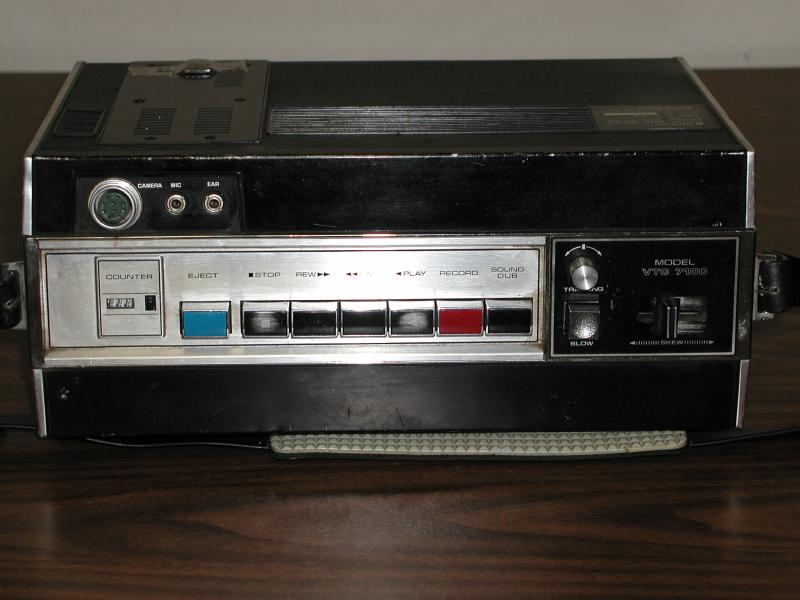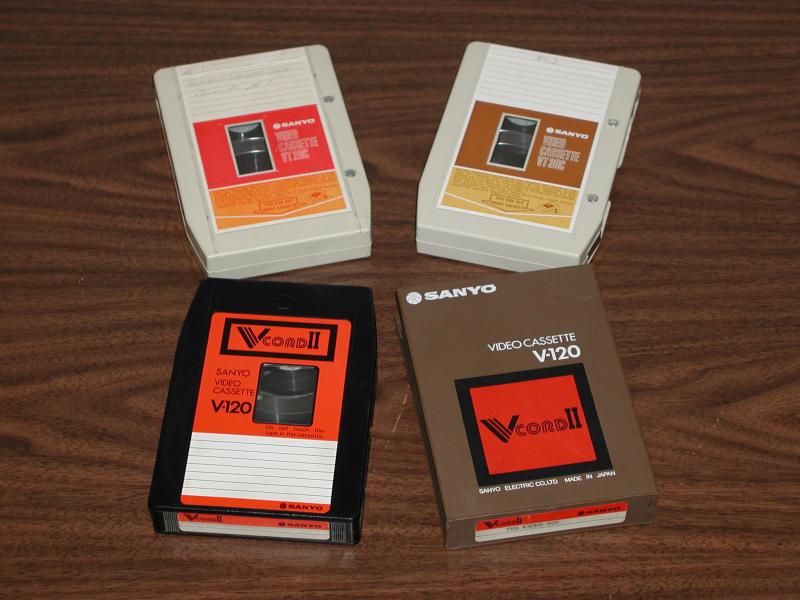 1976 Sanyo VTC-7100 V-Cord 1 B/W Portapack VCR
.
Vintage: 1978. This is V-Cord portable video recorder, shown in the first photo with the matching VC-500 portable vidicon camera. This is an all B/W system. Tapes were available in 20 and 30 minute lengths.
The VCR systems are advanced for their time. This is a four head recorder which offered the first "clean" still frames and variable speed slow motion. There is also a knob which allows the operator to scroll forwards and backwards through the video still frames. The VTC-7100 weighs 18 lbs with the 12 volt lead acid battery and no tape. The VC-500 camera weighs 5 lbs more.
In 1983 I got a job as a video technician, at Videomedia, then in Silicon Valley. My first task was to service approximately fifty of these VCRs! These were being used as part of a medical cardiac imaging machine to record pictures of the living heart. The VCRs were in for their routine one year tune ups! That's what I call an "educational" experience!
WANTED: Service literature and / or operator's manuals.
---
[HOME]......[VIDEO RECORDERS MUSEUM]
---
Last updated: January 09, 2005