LabGuy's World:1976 Sanyo VTC-8200 V-Cord I/II Color Dual Speed VCR
---
New Addition 02.04.23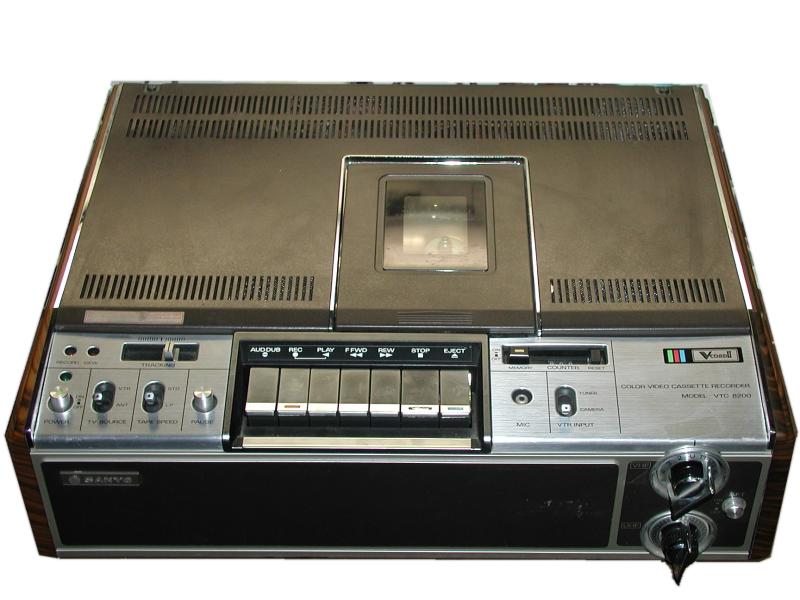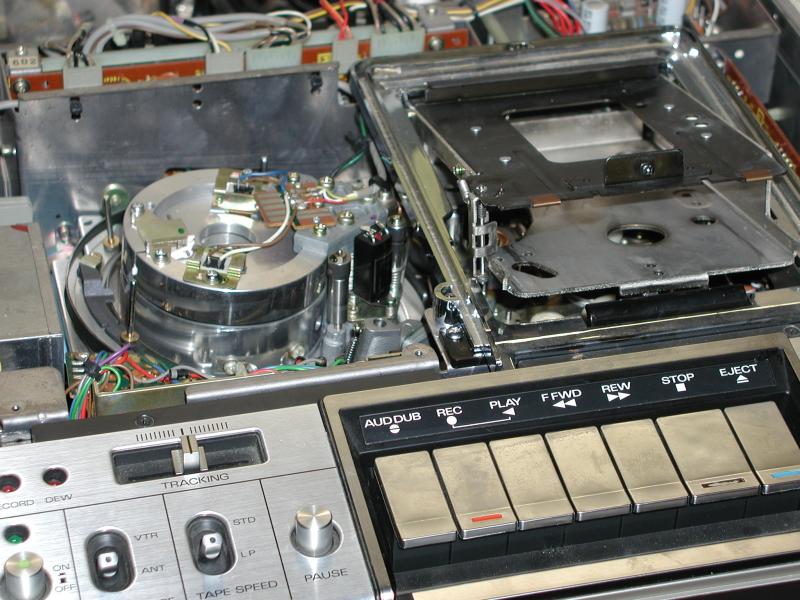 1976 Sanyo VTC-8200 V-Cord I/II Color Dual Speed VCR
.
Vintage: Early 1970s. This is the first VCR to offer two speeds! It could record up to two hours and it was color! Another case of TOO LATE! Betamax and VHS were already the dominant formats and consumers were not even going to consider another one. This model has the built-in television receiver with the old style "clicker" mechanical tuners, but no timer. V-Cord format machines were manufactured by both Sanyo and Toshiba. For more information about V-Cord VCR's, visit [ THIS SITE ].
This machine is working. The rubber belts were shot, as usual! I finally managed to find the proper belts to test this machine. It plays the only tape I have just fine! Thanks to who ever recorded this time long ago. The movie was recorded from a Los Angeles TV station many years ago! It was the "Late Show Movie", called, "The Wrong Box". Anyone else got some V-Cord tapes they'll let me watch?
WANTED: Service literature and / or a belt kit for this beauty.
---
[HOME]......[VIDEO RECORDERS MUSEUM]
---
Last updated: January 09, 2005