LabGuy's World: Sanyo VTR-1375 EIAJ B/W Time Lapse VTR
---
9907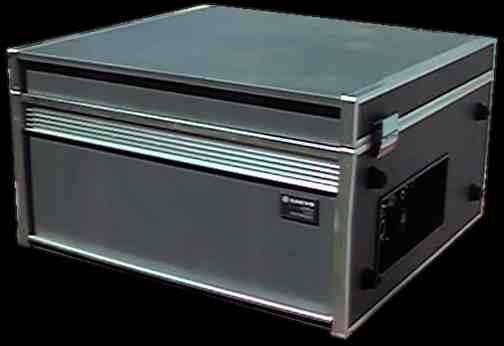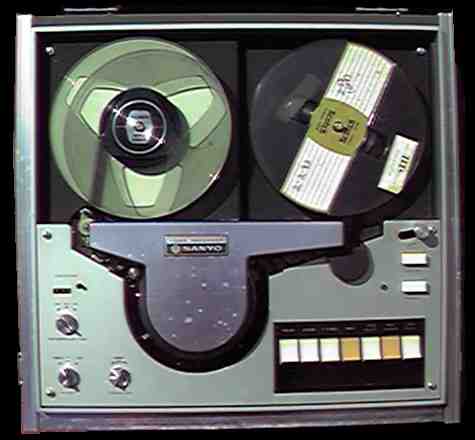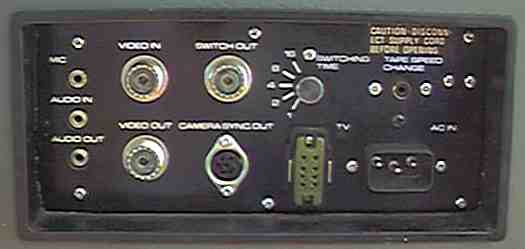 Sanyo VTR-1375 EIAJ B/W Time Lapse VTR
.
This machine comes from the University of Kentucky agriculture department. It was used for time lapse recording of research. (My guess based on the operators manual I received with the machine). It is capable of normal speed recording as well as 25, 50 or 75 hour time lapse recording modes. In addition, it can play back the time lapse recordings at 25X, 50X or 75X speeds. This machine has a control input jack that can switch it from time lapse mode to normal speed. This would probably be a signal provided by an alarm system if the machine were being used in a surveillance application. It also has a timer output signal that can drive a camera switcher at 1, 2, 4, 8 or 16 second intervals.
Unfortunately, the video heads are broken on this machine. Even though the VTR-1375 looks remarkably like the Javelin X-400, it only has (had) two video heads. Anybody out there got a pair of video heads for this guy? This machine was obviously used a lot!
NEW! 050220 Read the [Advertising Flyer] for this VTR.
---
[HOME]......[VIDEO RECORDERS MUSEUM]
---
Last updated: February 20, 2005