LabGuy's World: Sanyo VTR-2000C COLOR EIAJ Video Tape Recorder
---
Newest Addition! 03.11.03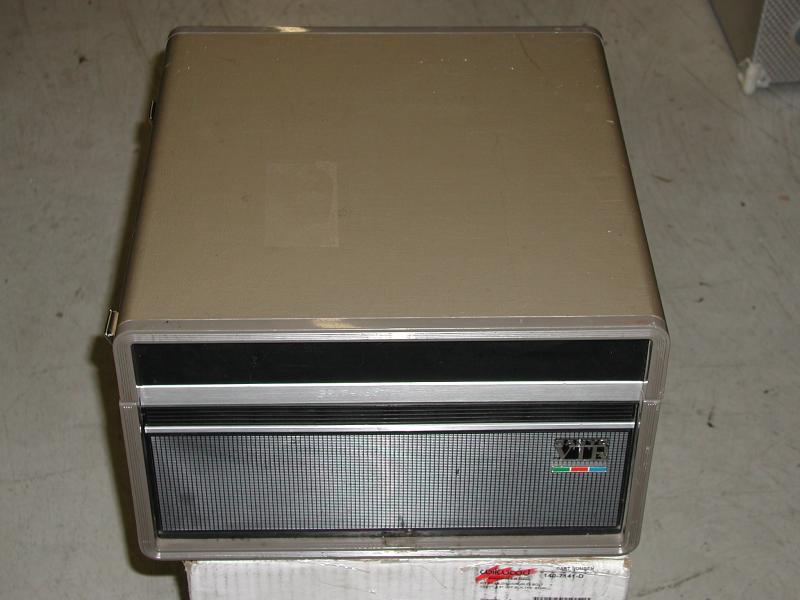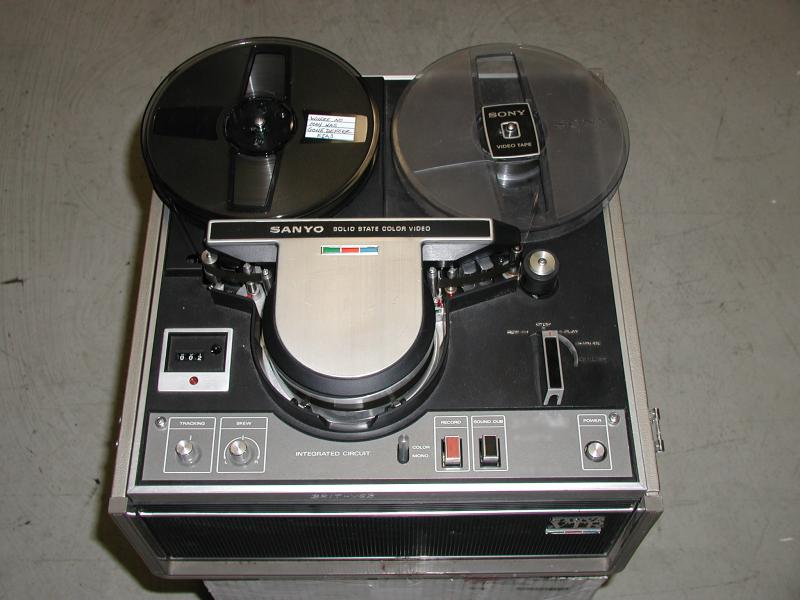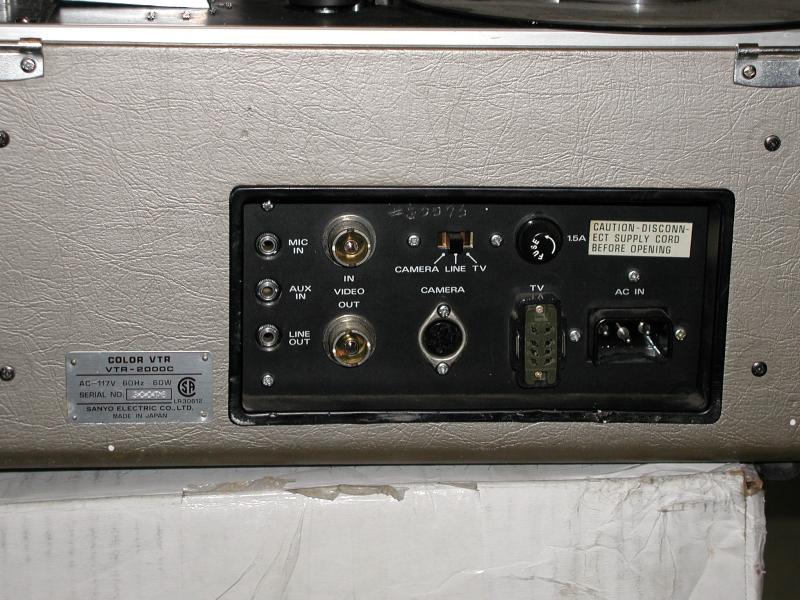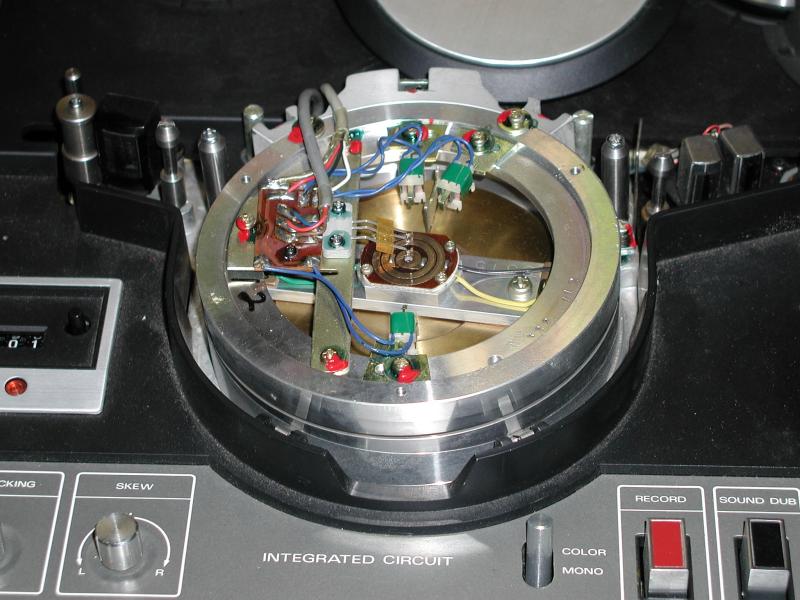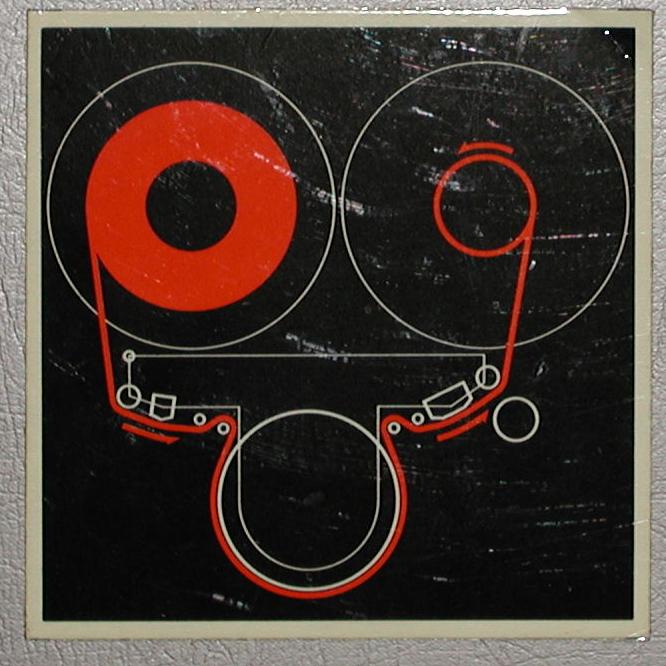 Sanyo VTR-2000C COLOR EIAJ Videotape Recorder
.
This is a basic color EIAJ VTR. Prior to one week before posting this machine here, this was an unknown model. This machine used to live in the Vancouver area. Sixty minutes recording time on a 7" diameter reel filled with 2400 feet of 1 mil standard bias half inch videotape. Fully interchange compatible with all VTRs conforming to the color EIAJ specification. This machine is in excellent cosmetic condition, but is non operational at the time of arrival. If I get it running, that info will be posted here. The first photo shows what fine condition the cabinet is in after all these years. Second photo shows typical set up with a tape loaded. Third photo is the connector I/O panel and model number plate. Photo #4 shows the interior of the rotary head drum. Note the slip ring assembly that transfers the signals between the moving and stationary parts of this system. The three green objects are pulse coils. The two at the 12 o'clock and 6 o'clock positions produce sync pulses for the camera input jack while the third coil produces the head servo reference pulse. The last photo is the threading diagram located on the inside of the top cover. This threading diagram is typical of virtually all EIAJ standard VTRs. On the back of the VTR, and not shown here, is an RF modulator with a channel 3 or 4 output to allow viewing on an unmodified conventional television receiver. Judging solely by appearance, I would place the vintage of this deck in the mid to late 1970s.
This VTR was also available as a black and white machine. That was [the Sanyo VTR-2000]
Upon receiving the VTR, I tried to operate it. It needs some work. It started out with a broken fuse. Next the pinch roller would not close far enough to grip the tape. Fixing that, I discovered that the heads were not rotating. I did not have time or resources to probe further. Stay tuned.
NEEDED & WANTED: Operators' manual, service manual, sales literature, magazine articles for this VTR.
---
[HOME]......[VIDEO RECORDERS MUSEUM]
---
Last updated: June 21, 2009