LabGuy's World: Shibaden SV-510 B/W EIAJ VTR
---
01.05.08
New Photo & Info! 02.08.04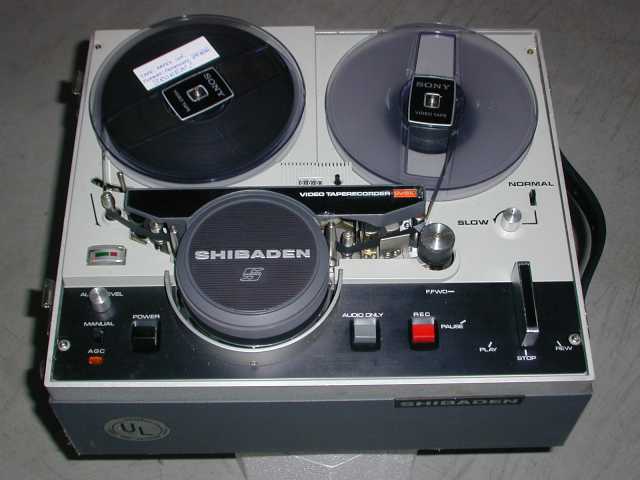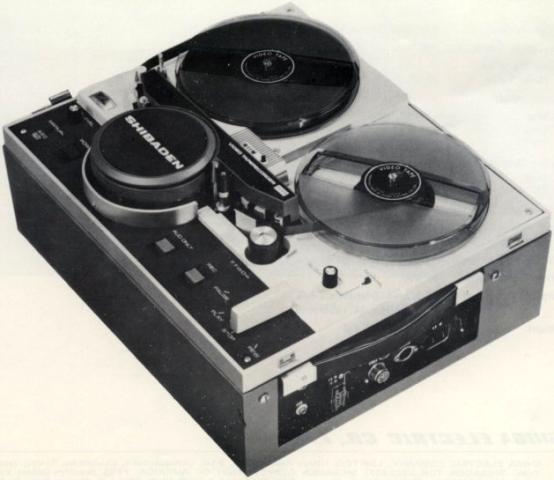 Shibaden SV-510 B/W EIAJ VTR
.
A conventional record / play machine of the early to mid 1970s. EIAJ compatible, B/W video and sound dub capability. Apparently, there is no difference between the same models of either Hitachi or Shibaden marking.
From the 1969 Catalog Flyer: EIAJ Standard, Type-1 Solid State Video Tape Recorder. This is a self contained, high quality, moderately priced solid state VTR employing rotary two head system, and is designed specifically to meet with the EIAJ-1 format to assure perfect tape interchangability between one SV-510U to the other including any other EIAJ standard Type-1 format VTR. The SV-510U records and plays back OFF-THE-AIR TV programs supplied from a Shibaden TU series receiver / monitor as well as CCTV camera signals. Both the mechanical and electrical performance is guaranteed by Shibaden's well established capability of producing a variety of excellent equipment such as VTRs, Cameras, Monitors, Studio Consoles, Accessory units, etc. to furnish complete set-up of CCTV systems. The first photo is of LabGuy's SV-510U and the second photo is from the 1968 Shibaden Catalog Flyers. [CLICK HERE] to read the features and specifications of the SV-510U VTR.
NEEDED: Service and or Operators' Manuals.
---
[HOME]......[VIDEO RECORDERS MUSEUM]
---
Last updated: March 13, 2005