LabGuy's World: 1970 Sony AV-3400 EIAJ B/W Portapack VTR System
---
New Addition! 99.11
Updated: 04.11.17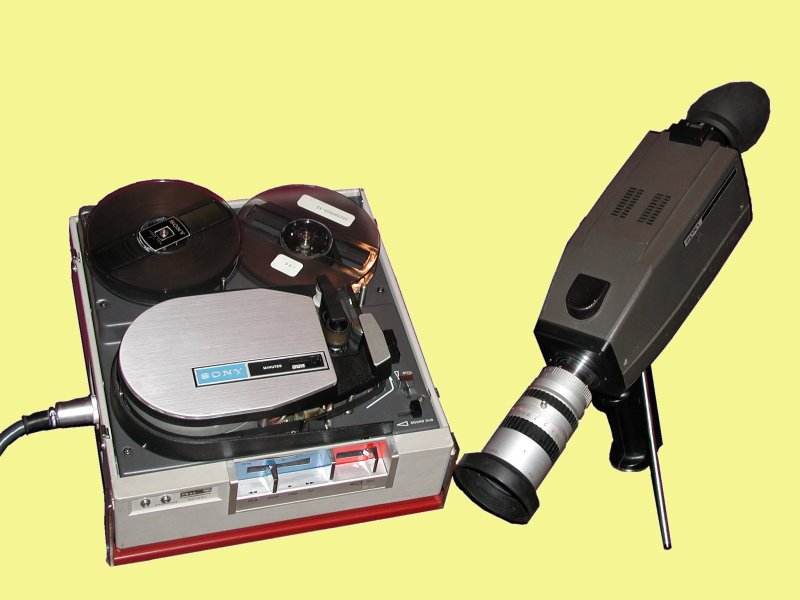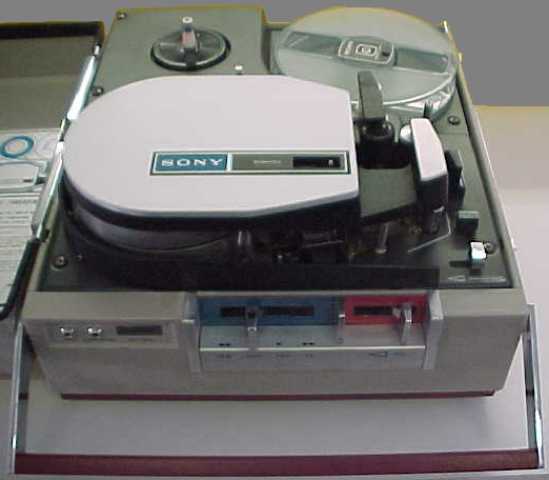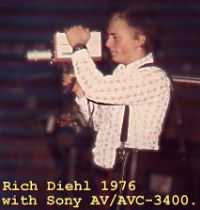 1970 Sony AV-3400 Portapack VTR and an AV Nerd in action
.
This is the most mass produced of the reel to reel portapack VTR outfits. Produced by the thousands through out the early 1970's, this was probably Sony's most popular video product of it's time! This museum now has three complete AV-3400 systems plus quite a few spare cameras and other parts, some purchased, some donated. However, with all the effort collecting these VTR's, I've only got one with the original leather carrying bag. The leather bag can be seen in the third photo.
During the life cycle of this product, two cameras were produced. The original camera was the AVC-3400, as seen in the last photo. In 1973, Sony came out with a more advanced and much lighter camera, the AVC-3450, seen in the first photo. The AVC-3400 weighed 7 pounds where as the AVC-3450 weighed only 4 pounds. Holding one of these for any length of time could be chore. I know, since I recorded a lot of basketball games at good ol' RBUHS (Red Bluff Union High School) in 1975 & 76. (Didn't care for the sports, but the cheerleaders were a minor consolation! AND I did get to rub my hands all over the. . . video equipment!!!)
The AV-3400 recorded 30 minutes of black and white video and mono sound on 1200' of 1/2" tape running at 7-1/2 IPS and conformed 100% to the EIAJ type 1 standard. It had still frame capability and could run from it's internal battery for up to 45 minutes with a camera attached or 60 minutes playing into a standard TV using it's internal RF converter. Using a special 10 to 8 pin EIAJ cable and a receiver/monitor, it could record off-air programs, too. For AC operation, the AC-3400 power pack would be used.
Donation acknowledgment: A second AV-3400 system was donated to my museum by Steven Sugar of Toronto, Canada in December, 1999. That brings the museum inventory of these beauties up to . . . three!
In this last picture, the quintessential "AV nerd" demonstrates the proper posture to assume while using the AVC-3400 and AV-3400. (The polyester is optional!)
.
NEW! 02.08.25:
[CLICK HERE] to read the operator's manual and quick reference cards for the AV-3400 and AC-3400 AC power pack.
---
[HOME]......[VIDEO RECORDERS MUSEUM]
---
Last updated: January 09, 2005