LabGuy's World: 1970 Sony AVC-3200 2/3" Vidicon / 4" Viewfinder Camera
---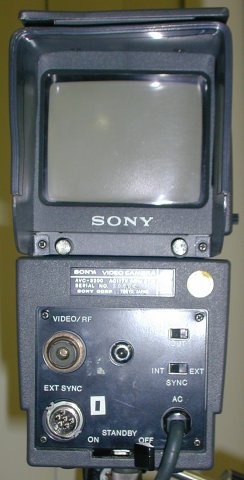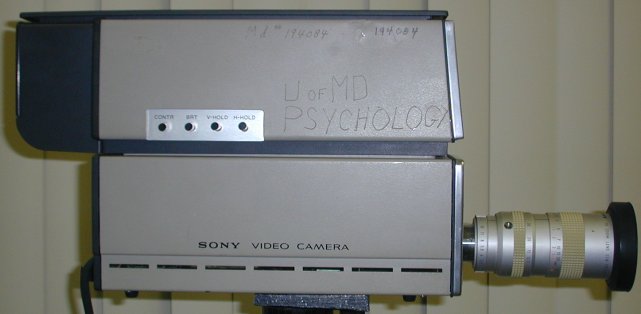 1970 Sony AVC-3200 2/3" Vidicon / 4" Viewfinder Camera
.
Here a nice example of a second generation small studio camera. How many of you visitors recognize this camera from your high school or college TV studio back in the 70's? The '3200 uses a 2/3" vidicon tube, has a detachable 4" viewfinder, model number AVF-3200, and a 6:1 (12.5-75mm) zoom lens. It is either self synchronizing or accepts external sync for use with other cameras connected to a special effects generator, like the Sony SEG-1, for instance. There are two of these in LabGuy's museum now.
.
NEW! 02.09.25:
View the Operator's manuals for both the AVC-3200 Camera and the AVF-3200 viewfinder. [CLICK HERE]
.
WANTED:
Service manual and or operators' manuals for this camera. Also, a Sony SEG-1 special effects generator.
---
[HOME]......[MUSEUM OF EXTINCT VIDEO CAMERAS]
---
Last updated: January 06, 2005