LabGuy's World: 1968 Sony CV-2600 - Simplified 1/2" Skip Field Videocorder
---
New Addition and Photos! 01.08.03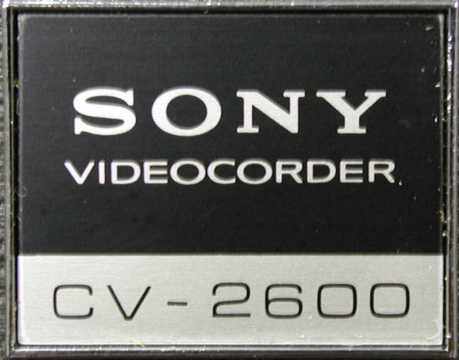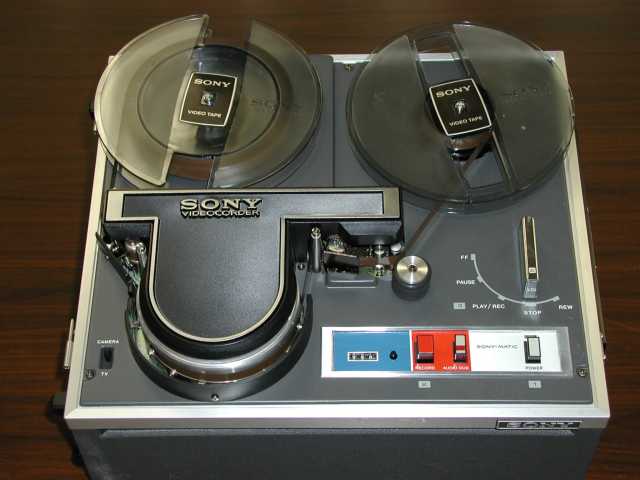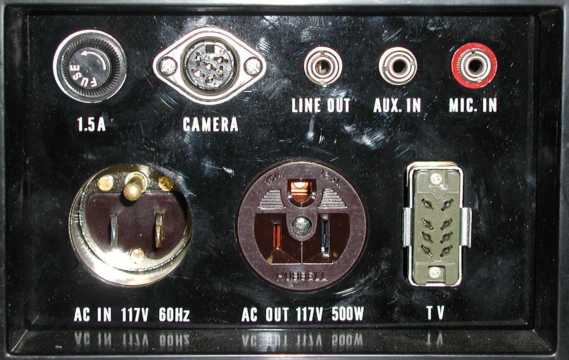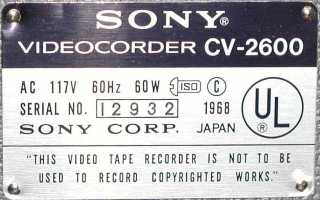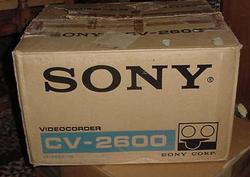 1968 Sony CV-2600 - Simplified 1/2" Skip Field Videocorder
This model is the last of the CV series from Sony. Notice it's resemblance to the AV-3600 shown on the next page. The CV-2600 and the AV-3600 were the "cross over" point from skip field recording machines to the more "advanced", full field recording, AV series machines. The mechanical technology of these later machine types was fully mature in the CV-2600. It has a single control lever for all transport functions, simple to use fully automatic audio & video level controls and a lighter, more transportable construction. The only shortcoming of this model, and all of the CV-2000 series, is the total lack of a playback tracking control! Most experienced CV-2xxx users have told me that they tweaked the drum entrance and exit guides to achieve proper interchange!
From this point on (1968), it is easy to see the rapid evolution of the reel to reel, small format, VTR's until their very own innovations resulted in them being superseded by the cassette formats like Umatic, Betamax and VHS.
UPDATE:
The photos above are of the latest acquisition at LabGuy's World as of August, 2001. This is the second CV-2600 in the collection and it is in pristine, brand new, still in the box, condition! This machine was obtained with all of its original accessories (not shown), the operator's manual and quick reference card and, as mentioned, the original box and all packing materials. The original accessories consisted of the user's manual, quick reference card, head cleaning sticks, cleaning fluid in a squeeze bottle (still some in there too after all these years!), lubricating oil in a squeeze bottle (full), a cleaning cloth, splicing tapes, extra tape labels, a 365 foot, 9+ minute, roll of tape and a 7 inch take up reel.
This is an awesome museum piece. The first photo is a close-up shot of the label on the top cover. The second photo is the glamour shot of the deck itself with tape loaded. Note that the tape is the reddish brown iron oxide variety that predates the gray black high energy chromium tape still used to this day. The third photo is of the connector bay. And, as you can see in the fourth photo, this machine was manufactured in 1968! The tape that was included is still blank, indicating to me that this machine was very likely never used!
NEEDED: Nothing! I have everything for this machine including the service manual! An absolute first at LabGuy's World!
---
[HOME]......[VIDEO RECORDERS MUSEUM]
---
Last updated: January 09, 2005