LabGuy's World: 1967 Sony "Video Rover" Portapack VTR
---
New Photos! 02.0617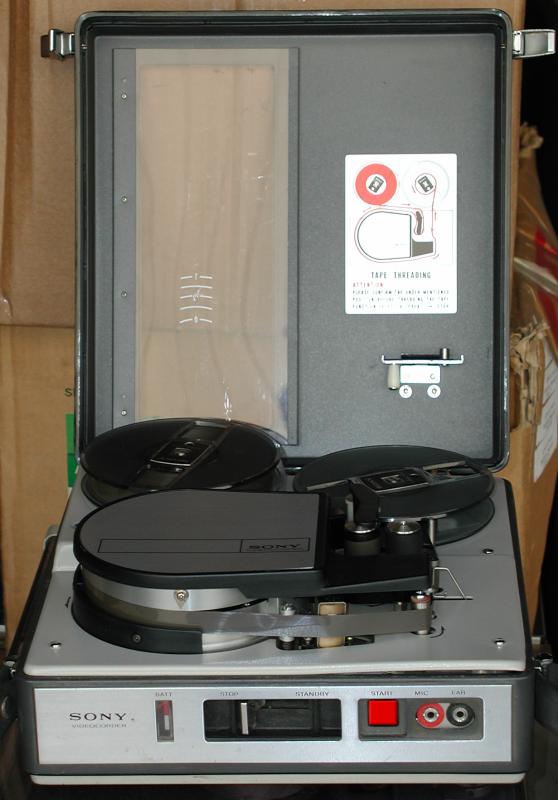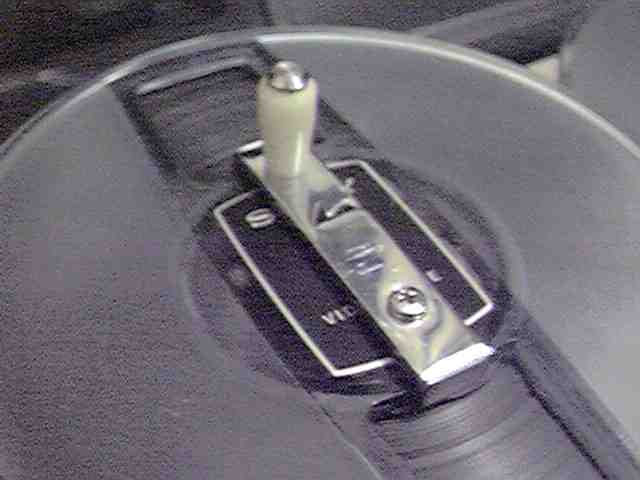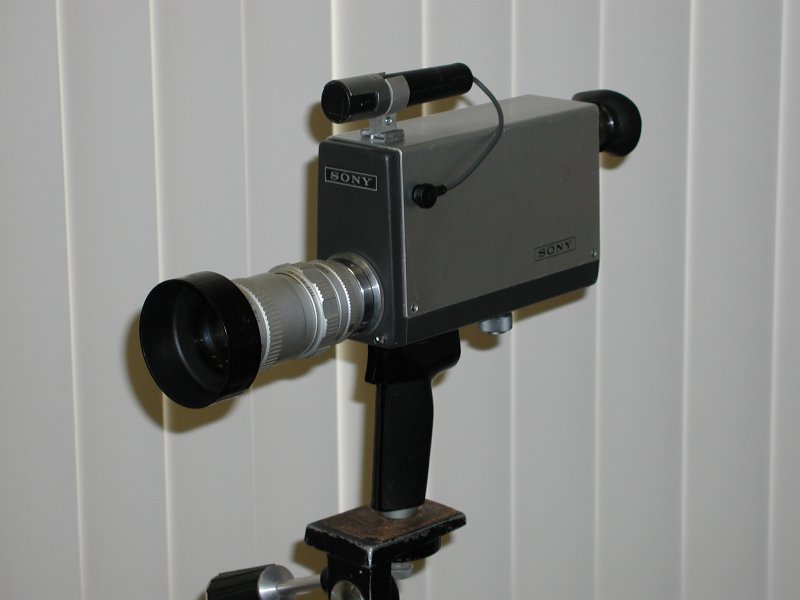 1967 Sony Video Rover portapack VTR, manual rewinder and portable camera
.
The Sony "Video Rover", model DV-2400, was the very first portable video tape recorder available to the general public. The DV-2400 portapack VTR and DVC-2400 vidicon camera, was introduced in 1967. This system was strictly record only. Video Rover recordings could be replayed on any of the CV series skip field VTR's. Recording time was 20 minutes, using a 4-1/2 inch reel of tape.
Sony went all out to make this machine light and compact, eliminating every single function not directly related to recording the video onto the tape. Functionality is so spartan, that even the tape rewind function was not incorporated. Sony recommended that the tapes be rewound on your CV series VTR. If you absolutely had to rewind the tape on the Rover, a small hand crank was included. The crank was stored conveniently inside the VTR's hinged top cover. The hand crank, in its storage clip inside the lid of the VTR, is visible in the first photo. The second photo is the "Rewinding with the Oldies!" position. Third photo is the DVC-2400 matching portapack camera.
NEEDED: Service and or operators' manuals for this system.
---
[HOME]......[VIDEO RECORDERS MUSEUM]
---
Last updated: January 09, 2005