LabGuy's World: 1974 Sony DXC-1600 Trinicon Tube Hand Held Color Camera
---
Updated! 03.06.22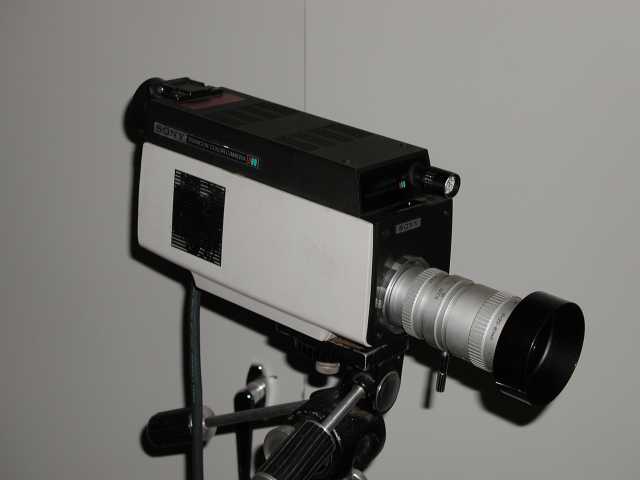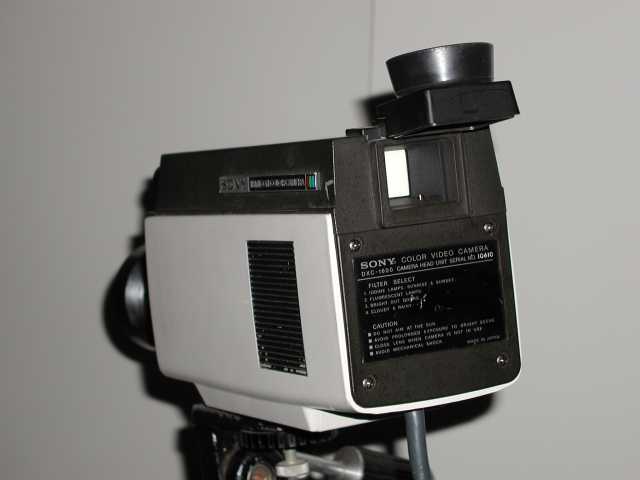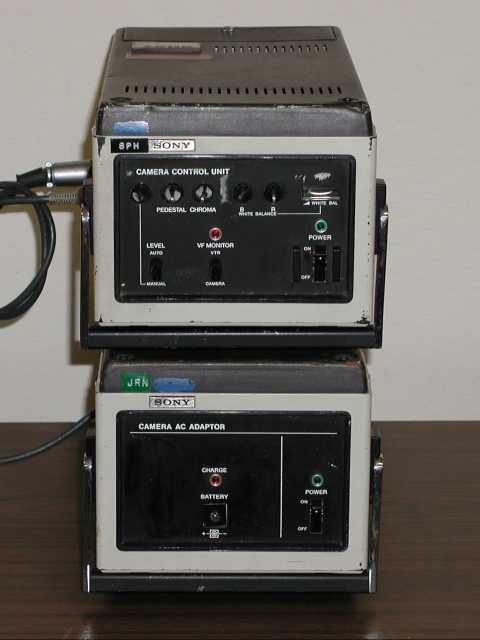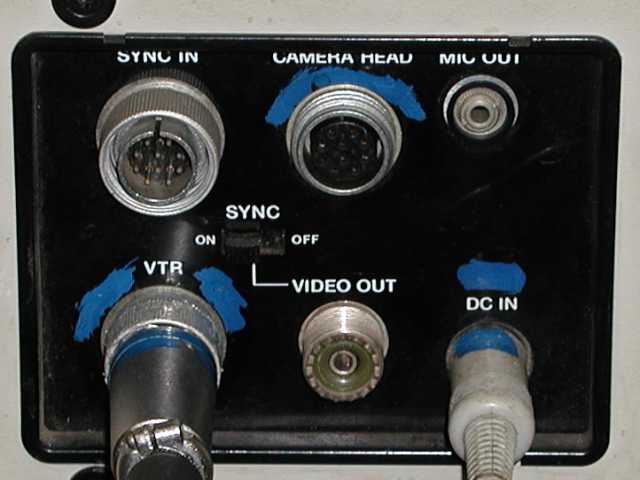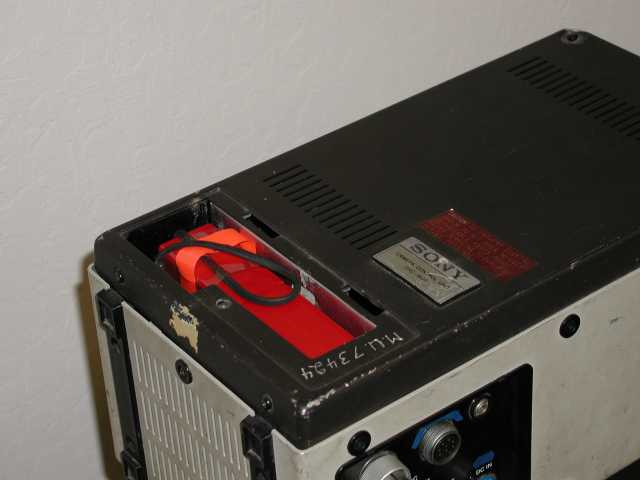 1974 Sony DXC-1600 Trinicon Tube Hand Held Color Camera
.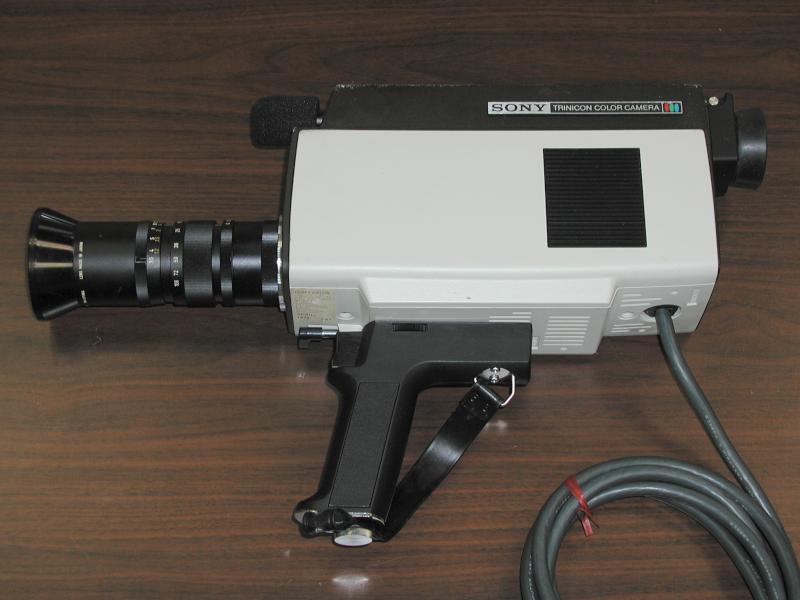 At long last! LabGuy's World has a complete camera head!
.
Vintage: 1975! One tube hand held color camera. The lens is an f2.5, 20mm - 80mm, 4 to 1 zoom. The camera head contains a 1. 5 inch B/W CRT viewfinder. This camera originally had a detachable hand grip.
The tube was called a Trinicon. This is a special derivative of the vidicon. It has a split target. That is to say, it has two targets, interleaved as alternating vertical stripes. All of the odd stripes are tied common and all of the even stripes are tied common. Call one set of target stripes EVEN and the other set ODD. In front of the two targets is placed a color filter, made up of red green and blue stripes that overlap the target electrodes in an offset manner. Each pair of target stripes is straddled by three color stripes. So, one target is looking through red+green (yellow) stripes and the target is looking through green + blue (cyan) stripes. The tube has two target connections. When the electron beam is scanning an even line, the even target is made positive and the odd target is negative. Only the positively charged target produces video in that scan line. On the next scan line, the target voltages are switched and the odd target stripes are read out. Using delay lines and filter circuits, the original red, green and blue, as well as the luma (B/W) part of the signal, are all extracted and then processed in the same manner as any other color camera. Very clever, those Japanese people who invented this one!!!
In the third photo, you can see the DXC-1600 CCU sitting on top of the AC-1600 power supply. The CCU also contains its own BP-20 battery pack, seen as the red brick in the last photo. The fourth photo is a close up look at the connector I/O panel. The camera shown in the smaller photos is fully functional ~ despite its beat up appearance!
WANTED: Nothing! I've got it all. Thanks.
.
Update! 03.06.23
Thanks goes to Charles Attle for this camera. The large photo shows the DXC-1600 camera head with the correct lens and the apparently very rare hand grip. This camera head comes complete with its CCU and AC power supply in fully functional condition. This camera was intended to be the mate to the VO-3800 Umatic portapack or the AV-8400 EIAJ portapack. It also functions stand-alone or in a multi camera studio configuration. I believe this is Sony's first production hand held color video camera.
.
Update! 03.06.22
[CLICK HERE] to read the operating instructions for this camera.
---
[HOME]......[MUSEUM OF EXTINCT VIDEO CAMERAS]
---
Last updated: January 06, 2005