LabGuy's World:Technicolor Model 212D CVC Format Portapack
---
New Photo and Info! 01.05.22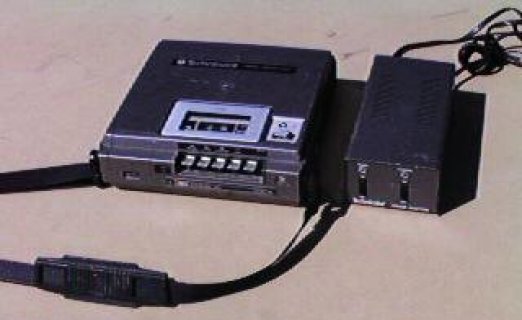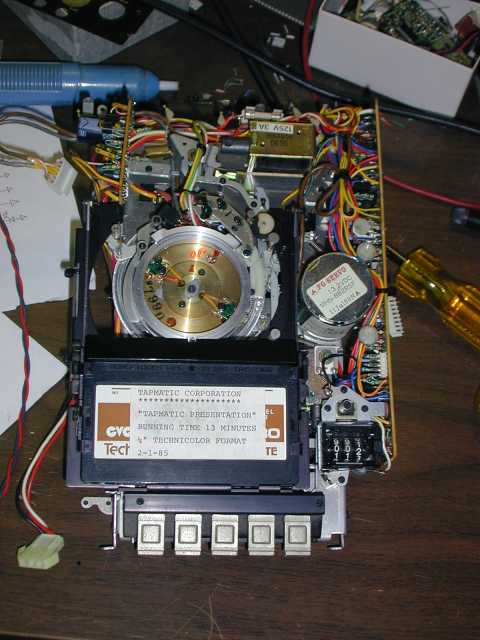 Technicolor Model 212D CVC Format Portapack
.
Vintage early 1980s. Japan's Funai joined forces with Technicolor to create and market the Compact Video Cassette (CVC) system in the early 1980's. The CVC format uses quarter inch high video tape in a small cassette. This was the lightest and most portable recording system of it's time. Widely known as the "Technicolor Format," it used quarter inch cassettes that were generally only available in a 30 minute length - a factor that contributed to the format's downfall. In the late 80's, a few desperate retailers stuck with large inventories of unsold CVC units tried to unload them as 8mm VCR's." The picture quality that I saw this format produce back then was better than some VHS models of the same period.
A separate Color television tuner unit was available for use with this VCR. It was known as the model 5112. (Shown in the second photo, under the VCR.) It plugs into and gets its power from the Technicolor 212 VCR. As far as the VCR is concerned, it's just like a camera! This is a very clever product. Since it has the standard 10 pin plug, it will probably work on a camera adapter! Stay tuned!
The last image shows the intricate internal VCR mechanism (with a tape stuck in it). My misfortune, of having the loading belt break, is your gain! Since I had to open this baby up to get the tape out anyway, I snapped a photo of it's guts. Back in 1981, the first time I got a chance to peek inside one of these, I was totally blown away buy how tiny it was! Of course, by today's standards, this is a monster compared to say a DV-CAM deck with its diminutive dime size head drum.
As of May 2001, I have many of these Technicolor VCR's, but none of them are working. See the next sentence. . .
WANTED: Service and or Operators manuals for these units. PLEASE?
---
[HOME]......[VIDEO RECORDERS MUSEUM]
---
Last updated: January 09, 2005