LabGuy's World: 1953 W4HER Iconoscope Camera
---
New! 071223
IN THE BEGINNING: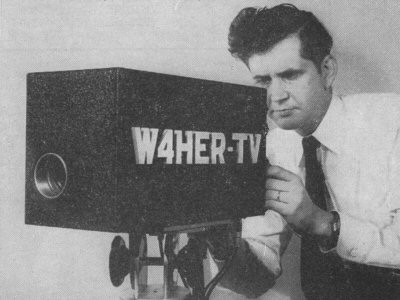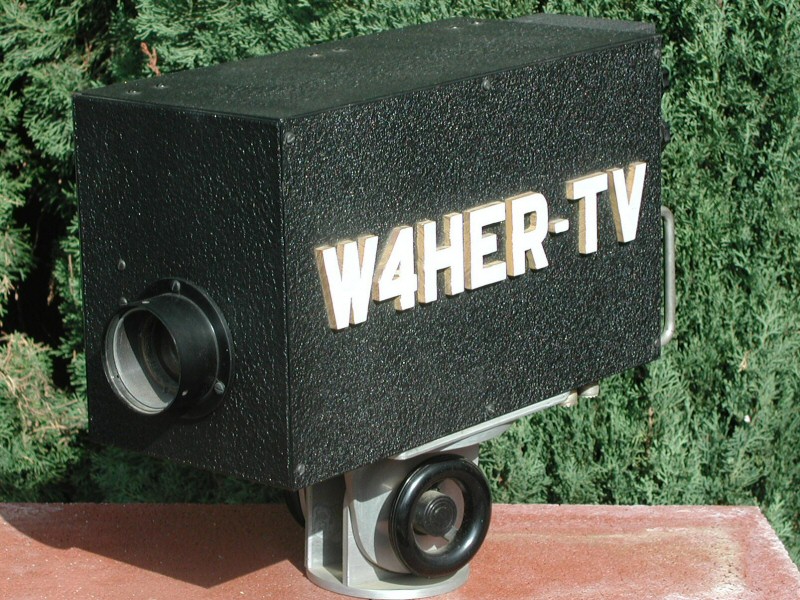 W4HER with Iconoscope Camera in 1953 and the same camera 2007
Here is all the information I currently have about Mr. Apple:
W4HER was Homer Lewis Apple (Homer), of Burlington, NC. He was an amateur photographer as well as a ham. He worked for Western Electric during WW2 in the development of a instrument landing system for use aboard US Navy aircraft carriers; but I don't think it was successful enough to actually be deployed. He also worked for WE after the war, in Burlington, Greensboro, and the Bell Labs campus between Greensboro and Burlington just off Interstate 85. After retiring from WE/Bell Labs, he taught electronic engineering at Guilford Technical Community College, west of Greensboro. Homer was an avid home-brewer and a real perfectionist; his projects are works of art. Homer passed away in 2002, a victim of Alzheimer's. His wife, Helen, who is still living, also held a ham license (W4VGO). Unfortunately, their interest in ham radio was not taken up by any of their five children (four daughters, one son).
Courtesy of Mike Everette. 071010

---
CUT TO 2007: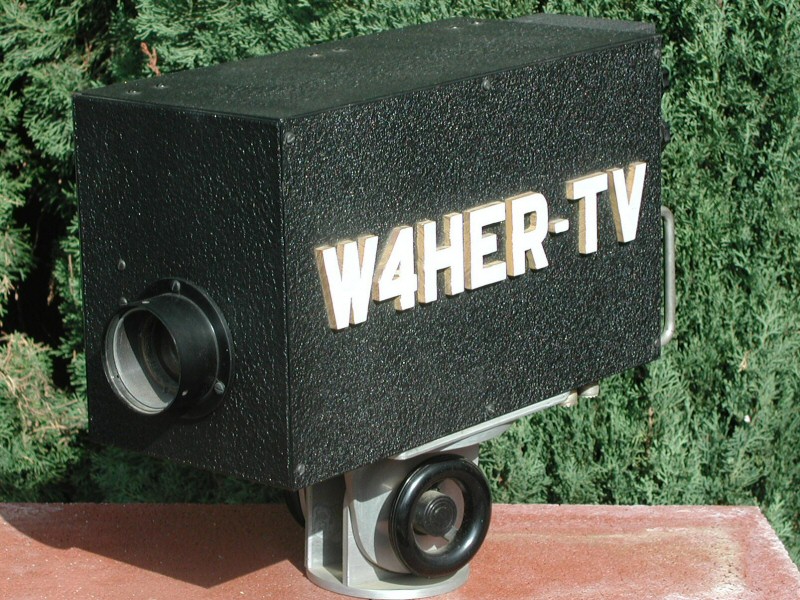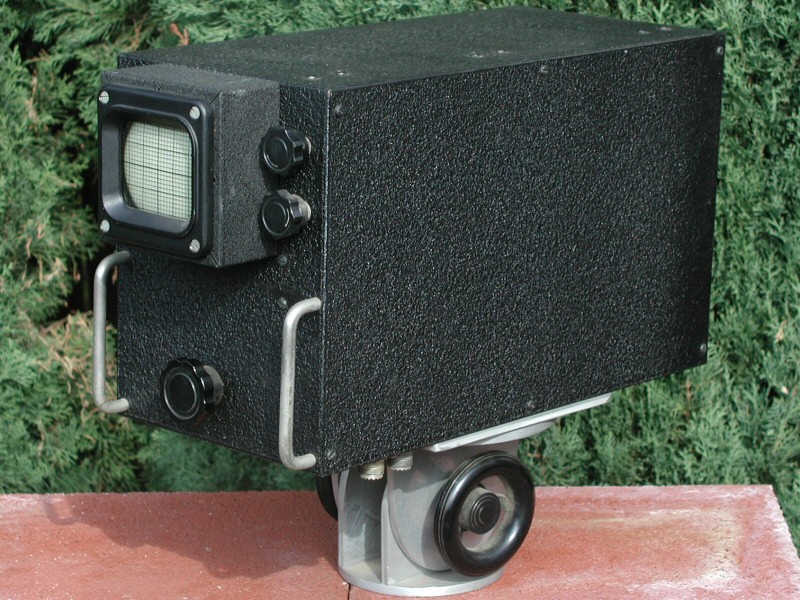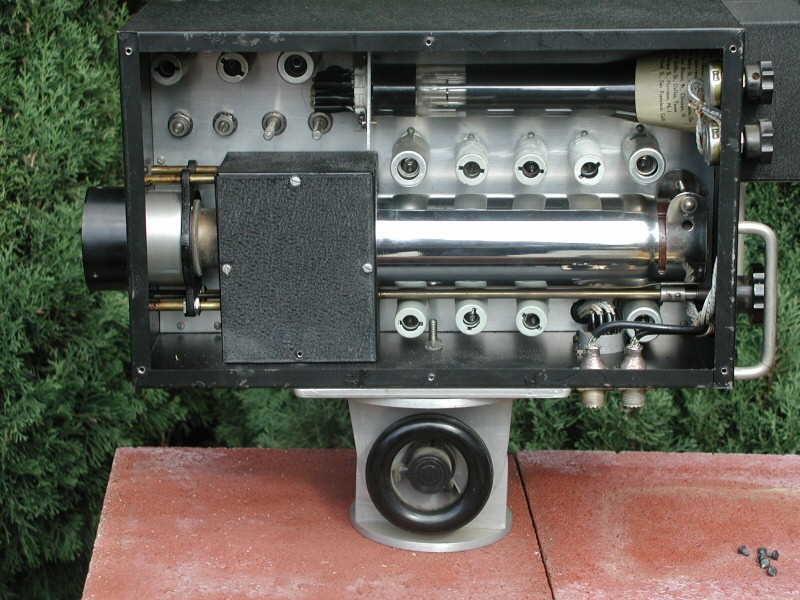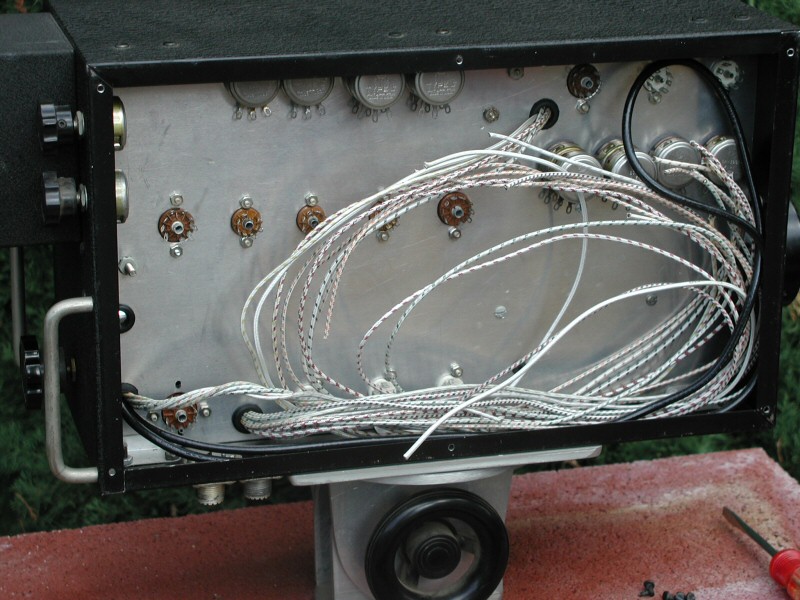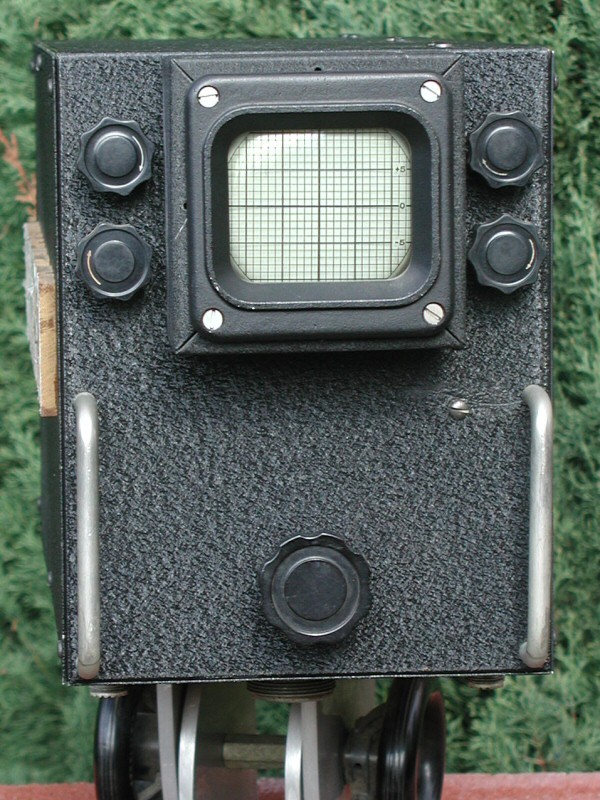 Here is the W4HER Iconoscope camera in 2007. It became available and I decided it was a great acquisition for my collection. It is beautifully engineered, but never completed. To me, it is apparent this camera was designed to use the RCA 5527 Iconoscope tube. This was an experimentor's grade tube made for the CCTV, ham radio and R&D market. Homer was probably building this camera from a design in one of the ham radio magazines of his day. There is also a small three inch cathode ray tube for use as a videw finder. There is about a dozen vacuum tubes already placed in sockets on the chassis. The wires you see are coming from the socket intended to plug onto the back of the 5527 tube. Black crackle finish paint, popular in post WWII era USA. The most remarkable part of his design is the lens rack focus system. A knob on the back of the camera, turns a threaded rod that connects to the lens. The lens rides on two small greased guide rails. It is elegant and functional and is still smooth as silk today! The light sensitive end of the tube, called the mosaic, is shielded from stray light by the black box right behind the lens. The whole tube would have been shielded by the chrome tube seen in the photos. This was originally mistaken for an image orthicon tube.
I'm proud to be able to preserve and display this fine example of mid twentieth century American home brew technology. This camera was originally misrepresented on another page on this site, [RCA guided bomb camera].
---
[HOME] ......[MUSEUM OF EXTINCT VIDEO CAMERAS]
---
Created December 23, 2007 - Last updated: December 23, 2007